Those Wild & Wacky Victorians
By Richard Sheaff
I am regularly amazed at the reckless abandon of so much Victorian imagery. In an era that has somehow became labeled as staid, convention-bound and repressed, ephemeral evidence often testifies otherwise.
Here is an engraved image, in full Aesthetic Movement style, of a hippogriff, a mythological beast which nowadays appears in the Harry Potter tales . . .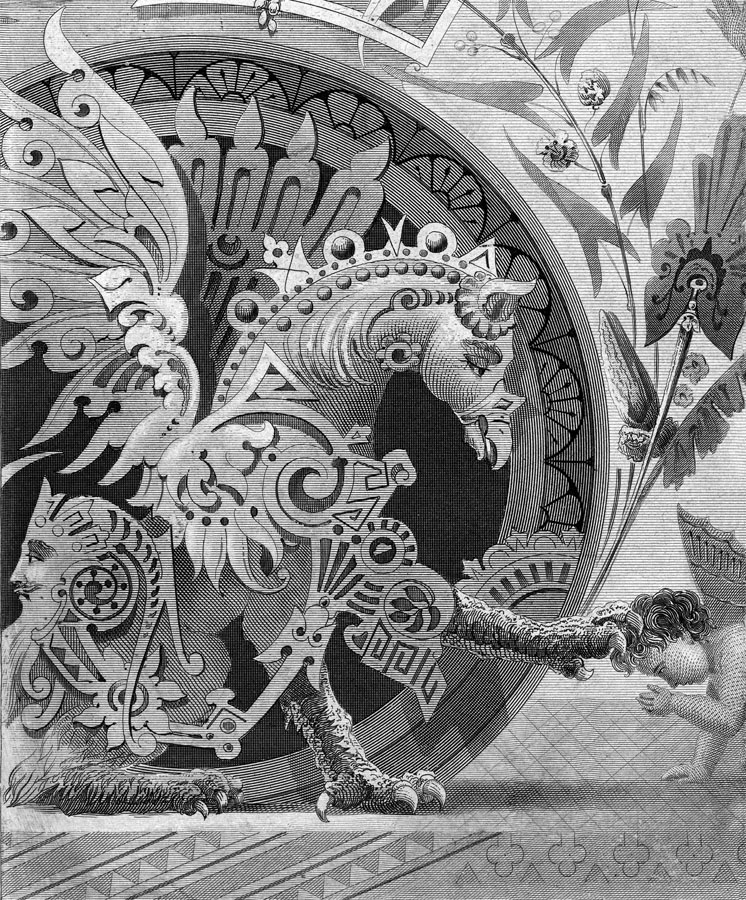 Rather than repression, Victorians often demonstrated vivid and imaginative flights of fancy (which is the origin of Victoria's Secret brand). Here are a handful of examples . . .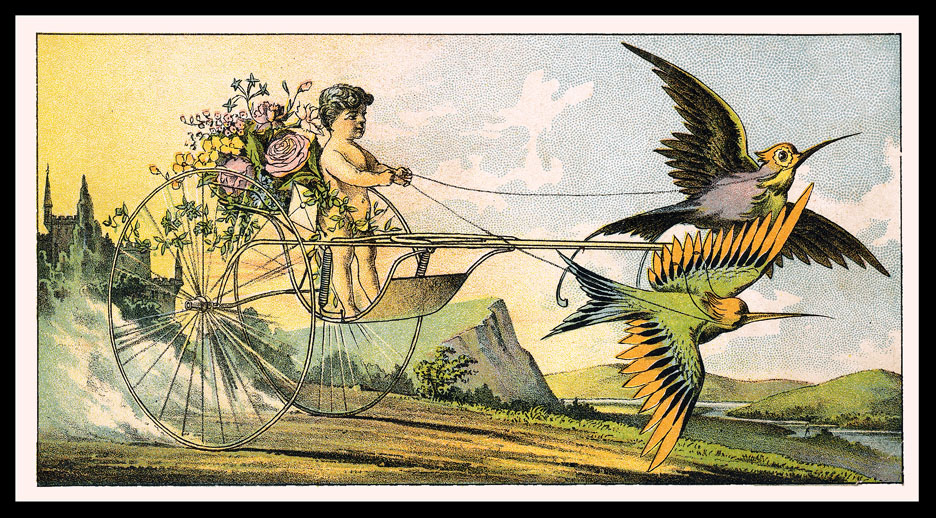 This Deering trade card looks at a glance like a typical period "ad" for a piece of agricultural equipment, but a closer look reveals it is a tongue-in-cheek fantasy machine that takes in grain in the front end and delivers finished loaves of freshly baked bread at the rear . . .
Victorians were a century or so ahead of Andy Warhol . . .