Honor Roll
——————————————
At Ephemera 43, the Ephemera Society of America awarded its top award, the Maurice Rickards Award, to Richard D. Sheaff and Bruce Shyer.
See the full commendations in the May 2023 issue of the
Ephemera Journal
 – but both Bruce and Dick are former Society presidents, both have built extraordinary ephemera collections that they share with the public (Dick with his web site
www.Sheaff-ephemera.com
; Bruce with meticulous exhibits on both coasts), and both have made significant contributions to the public face of the Society via Dick's design of promotionals; and Bruce's writing for the eNews & keepsakes.
——————————————
The Honor Roll of The Ephemera Society honors those who have contributed the most.
The Maurice Rickards Award is our highest honor. It was created to recognize involvement in the world of ephemera and ephemera studies. It is intended to be a very special and prestigious award granted only to strongly deserving candidates. Candidates for consideration must have made outstanding contributions to the field over a substantial period of time, and demonstrated pronounced engagement as a collector, dealer, researcher, teacher, institutional curator, and/or conservator.
It was created in 1985 to honor Maurice Rickards, the extraordinary man who founded The Ephemera Society of England and helped to establish our own Ephemera Society of America. Rickards, along with several other Englishmen and American Calvin Otto, had founded the Ephemera Society of England in 1975. Rickards was a guiding force behind numerous conferences and fairs, and published widely. His massive book Encyclopedia of Ephemera was published in 2000.
Recipients of the Rickards award are recognized with a large, specially cast silver medal.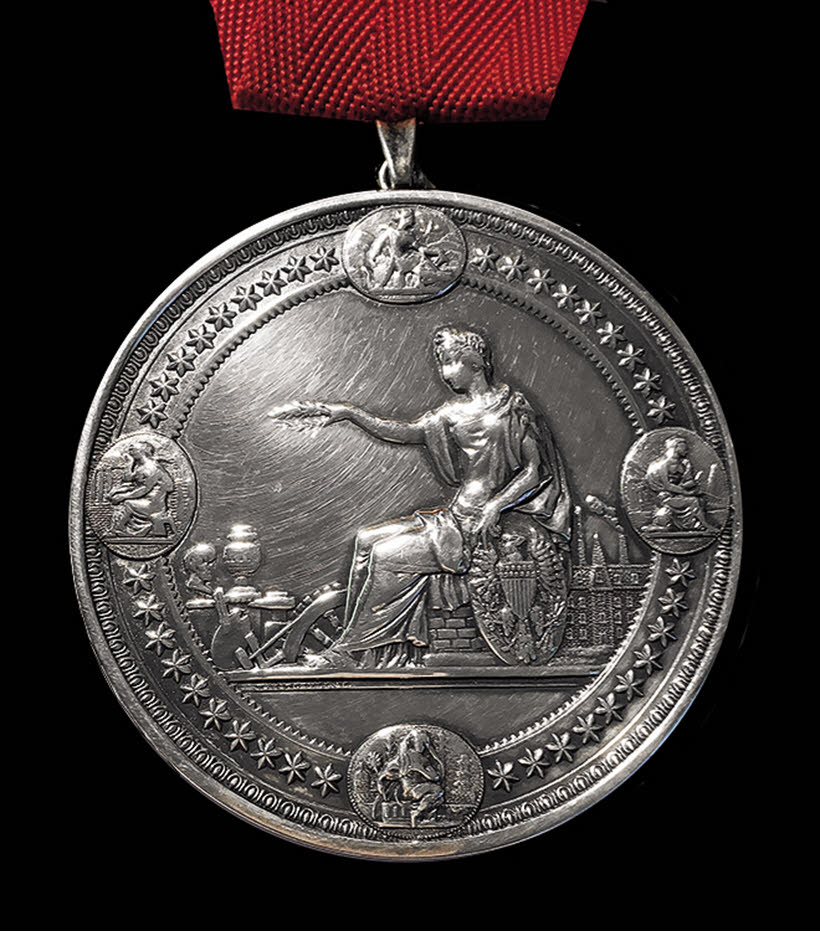 Recipients of The Maurice Rickards Award:
1985      Maurice Rickards
1986      Robert Staples & Barbara Charles
1987      Georgia B. Barnhill
1988      Rockwell Gardiner
1989      Barbara Rusch
1990      John Grossman
1991      Deborah Smith
1997      Samuel Murray
1998      Stephen Paine
1999      Blair & Margaret Whitton
2000      Marcus McCorison
2002      Calvin P. Otto
2003      Peter Jackson & Valerie Jackson Harris
2004      John C. Dann
2005      Jay Last
2006      William H. Helfand
2008      Diane DeBlois & Robert Dalton Harris
2010      Jonathan Bulkley
2012      E. Richard McKinstry
2013      Philip H. Jones
2014      José Rodriguez
2017      Nancy Rosin                                                          
2021     Alfred P. Malpa
2023     Richard D. Sheaff
2023     Bruce Shyer
---
The ESA Reward of Merit was created to recognize individuals for outstanding service / contributions to the Ephemera Society, or for dedicated participation in the field. A Reward of Merit designation does not exclude any recipient from possible future Rickards award consideration. Recipients receive a hand-lettered ESA Reward of Merit certificate, and a lapel pin.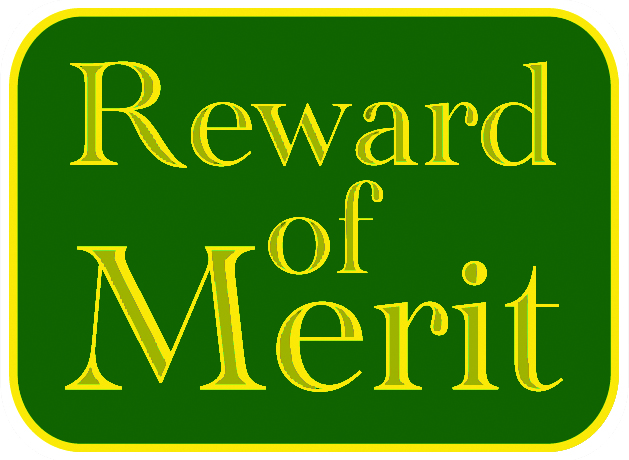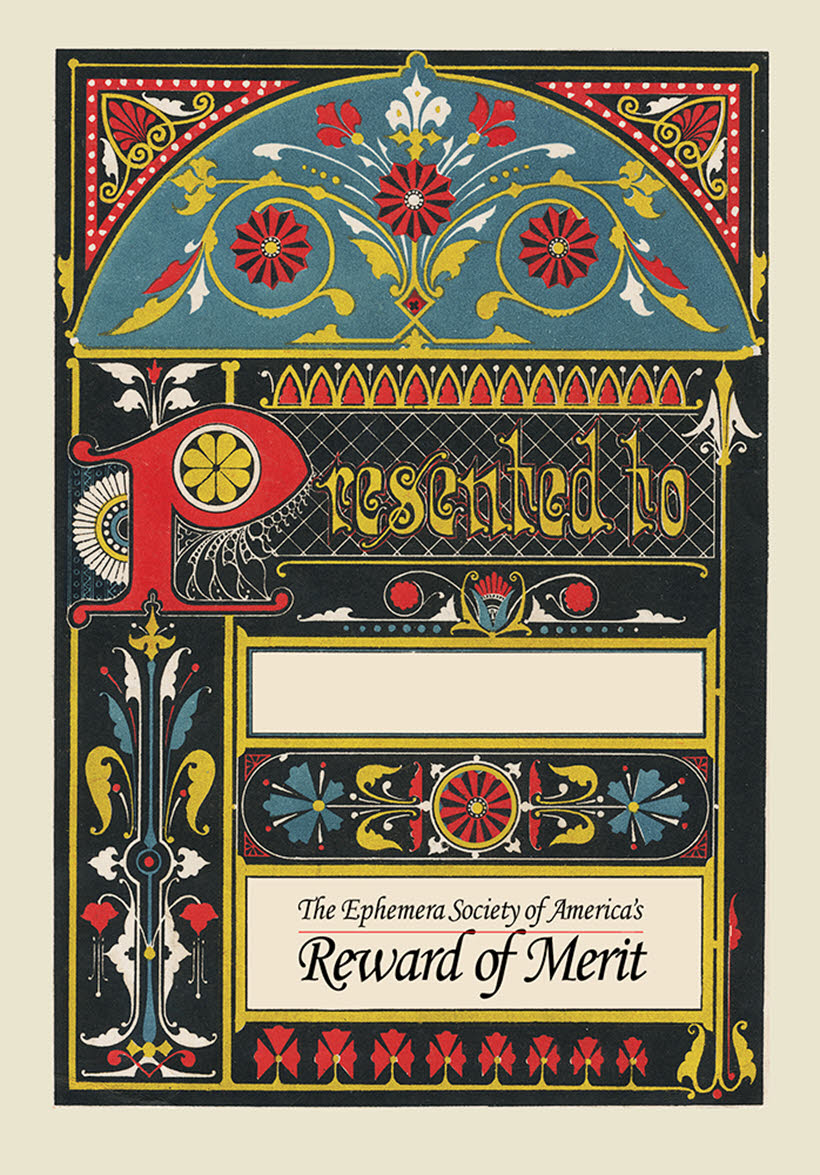 Recipients of our Reward of Merit:
Jean Berg
Jeffrey Carr 
David Cheadle 
Scott DeWolfe 
John Dilg
Evie Eysenburg 
George Fox 
Joseph Freedman 
Jack Golden
Arthur Groten 
Matthew Isenburg 
Stuart Kaplan 
Barbara Loe 
Alfred Malpa 
Glenn Mason 
Judith Mason 
Stephen Miller 
Emily Davis Mobley 
William Frost Mobley 
Henry Raine 
Carol Resnick 
Stephen Resnick 
Brian Riba 
Nicholas Ricketts 
Nancy Rosin 
John Sayers 
Richard Sheaff
Will Shortz 
Bruce Shyer 
Ronald Stegall 
Richard Thorner
Henry Voigt
Frank Wood
Tamar Zimmerman