Baltimore's Order of the Oriole Pageants
By Richard Sheaff
In the 19th century, Baltimore was a thriving city. Many of the town's influential burghers formed a highly secretive society, The Order of the Oriole, which organized what was intended to be a hugely extravagant pageant parade in 1881. It did take place, but was in many ways a disappointment; undeterred, they put even more effort into the 1882 and 1883 versions.
I recently acquired a copy of the colorful over-sized ( 9 1/2? x 12?, 64pp ) Official Programme for the 1883 pageant, a rather wildly extravagant and phantasmagorical affair. The book was chromolithographed by Hoen & Company. The pageant is also described as a "Summer Night Carnival". The climactic final evening parade in 1883 featured 42 horse-drawn tableaux floats, illustrating wildly over-the-top theories about the alleged lost continent of Atlantis, and "The Lost Kingdom" in the mid-East.
The program's running narrative spins a detailed chronology and history of these subjects, and the parade floats were all served to illustrate aspects of these themes. Whether the members of the Order of the Oriole actually believed in all these whimsical tales as their secret body of knowledge, or not, is difficult to tell.
What is certain is that these were massive and well-attended affairs, with citywide activities for three days and nights (two in 1881), including special B&O railroad services to bring people in, band concerts, dance balls, military drills, parades of boats around the harbor lit up with strung new-fangled electric lights blazing.
A good overview of the 1881, 1882 and 1883 pageants can be found at: http://charmcityhistory.blogspot.com/2014/02/baltimores-secret-order-of-oriole-and.html
The 1882 pageant the previous year had focused on the mysticism of India rather than that of the Holy Land . . . the Rama-Chandra and Rama-Avatara, taken from the Ramayana. There were 15 tableaux floats in 1882, and the distributed program featured a translation of The Epic Of India.
Anthony and Cleopatra, in the 1883 parade (Harper's, October 1881) . . .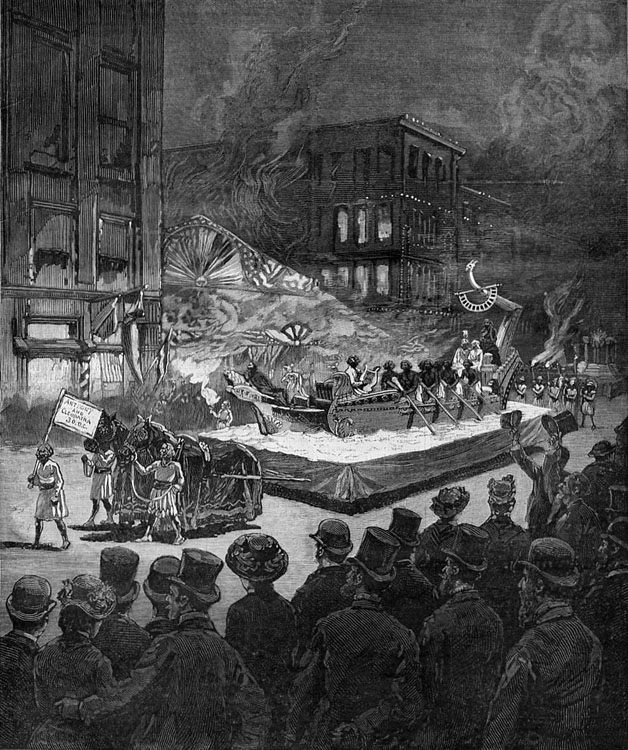 The program is illustrated with the tableaux scenes to be created as the horse-drawn floats . . .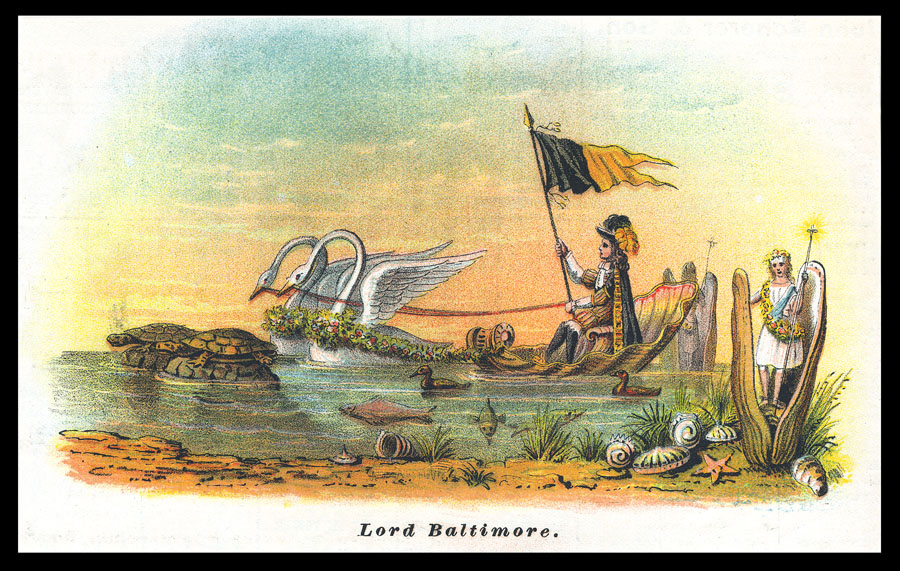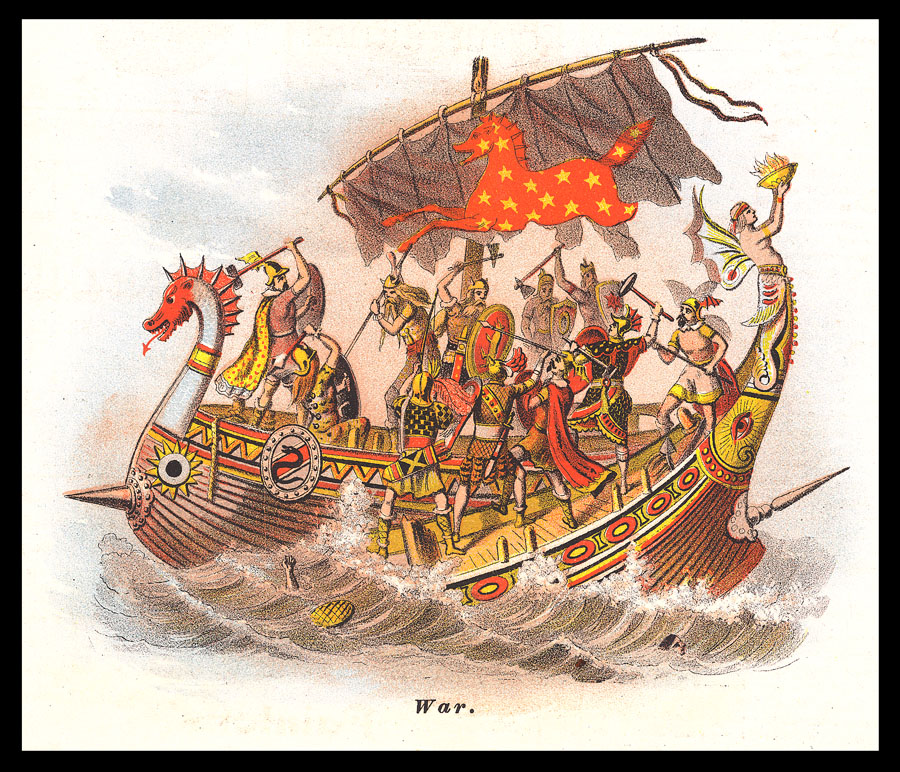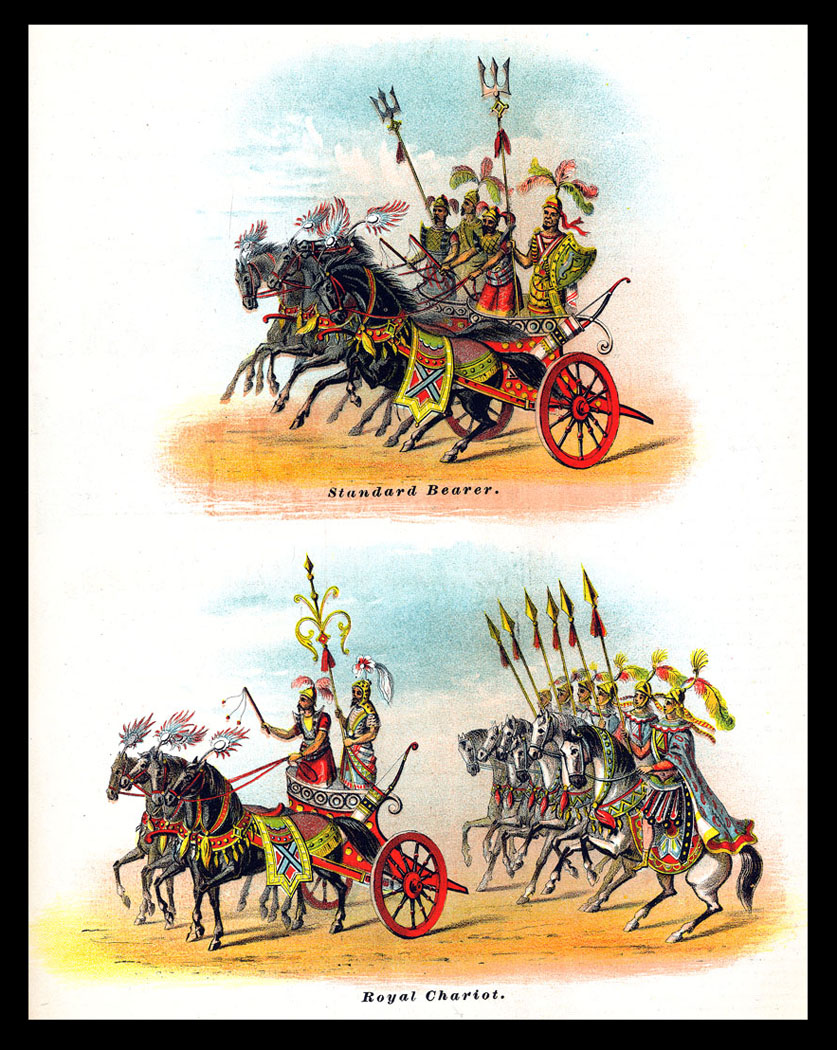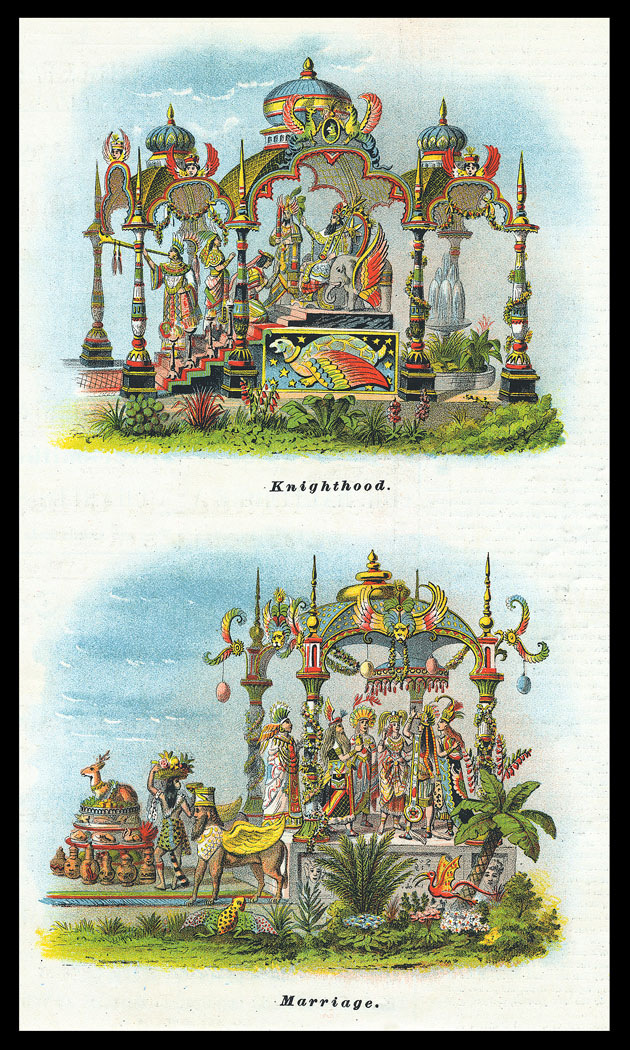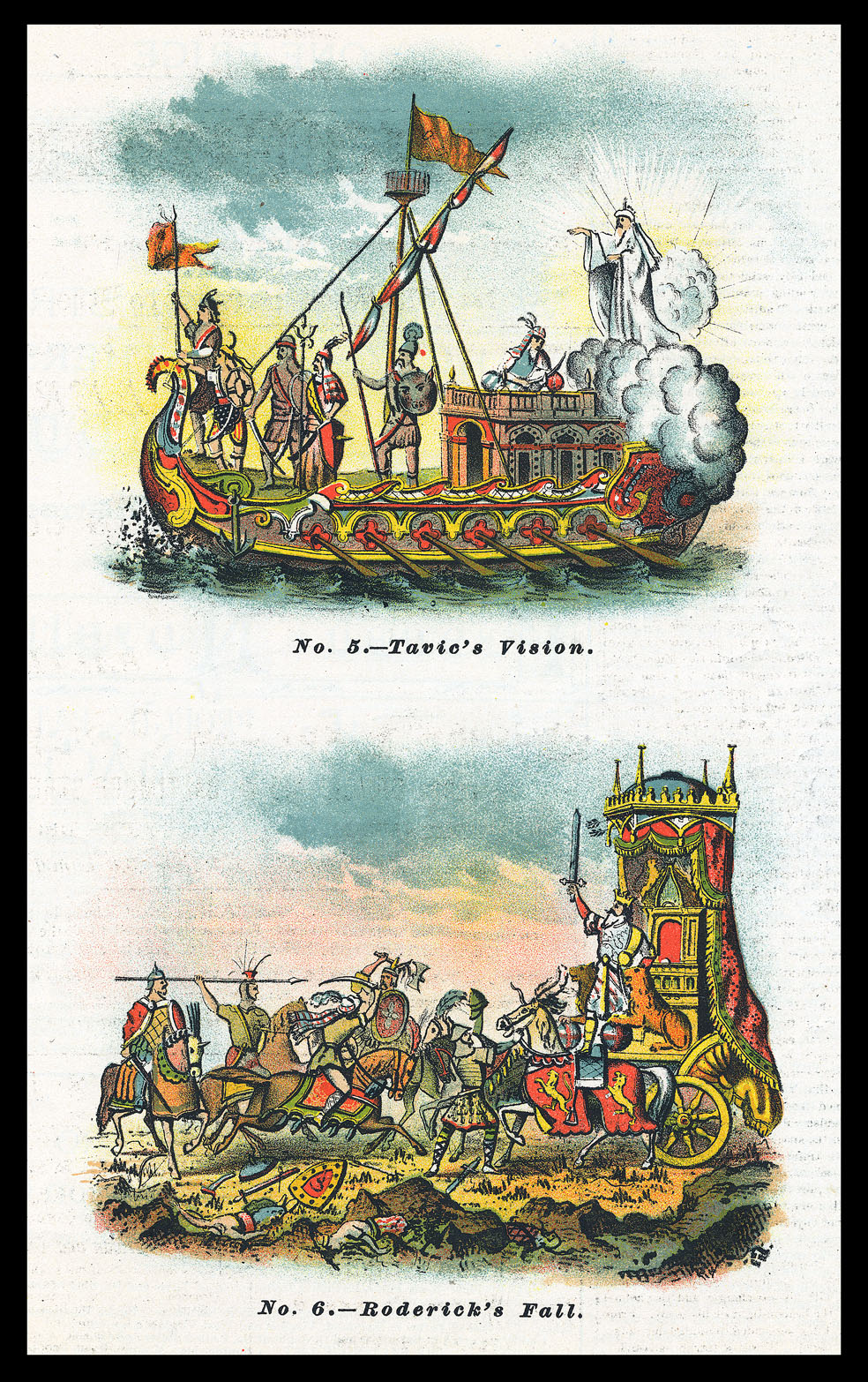 The book also includes much graphic advertising, both black-and-white and in full color; here are a few of them . . .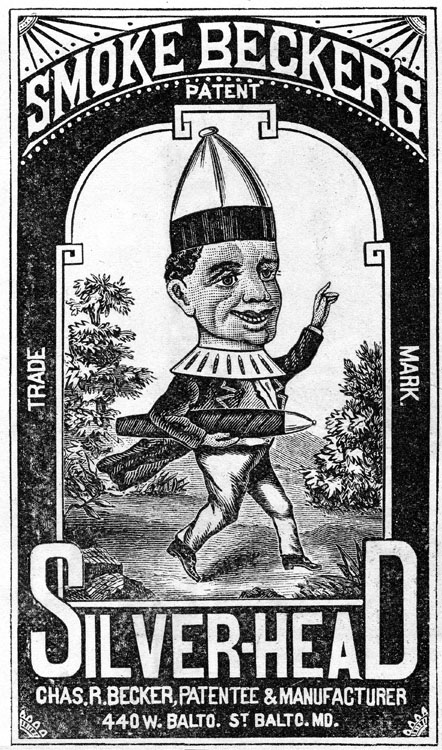 The Birdsall Traction Engine . . .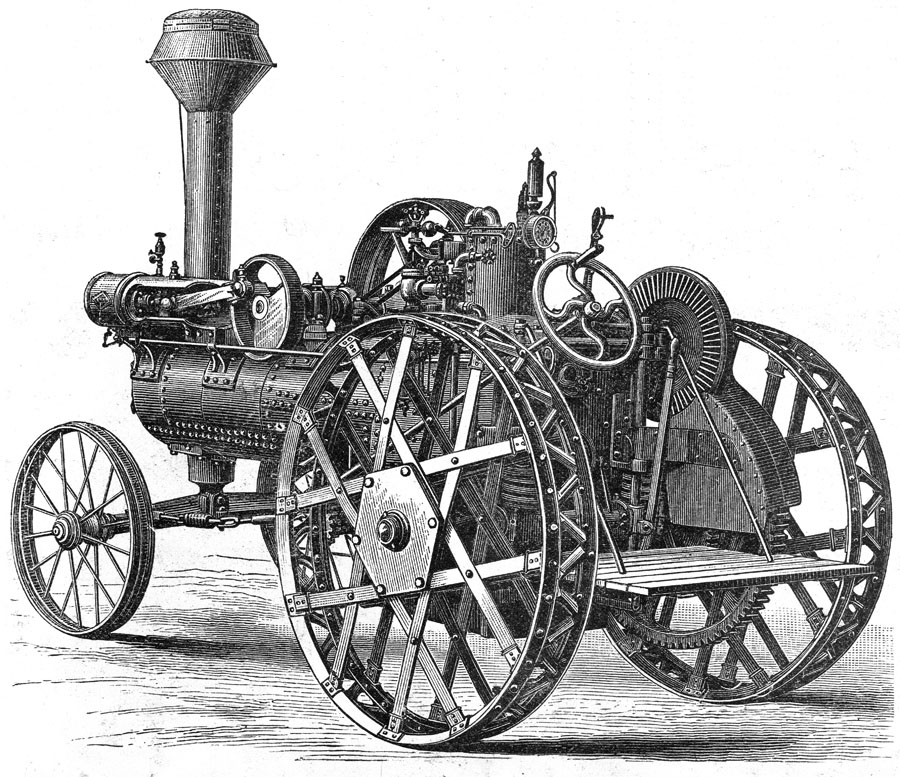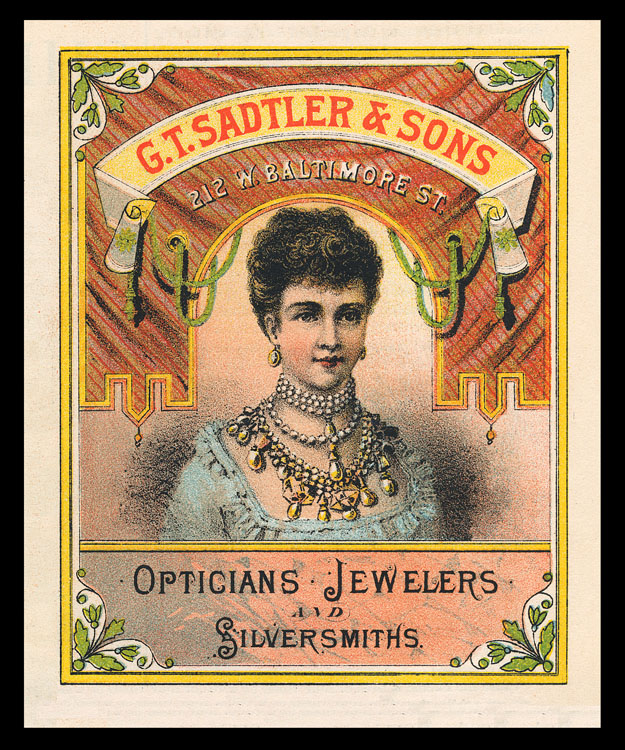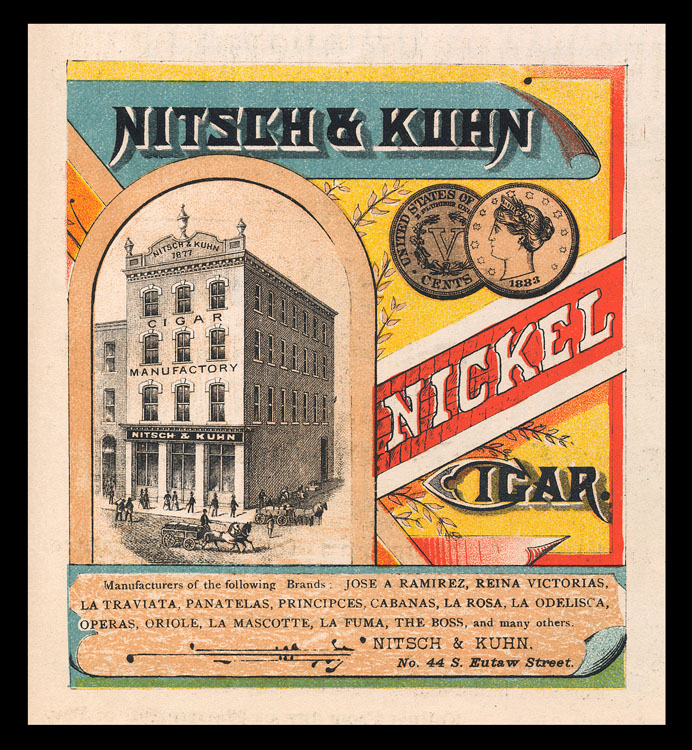 These pageants also had promotional materials distributed in conjunction . . .
And souvenir tokens . . .