The Wende Museum and Cold War Ephemera
By Sarah Ashlock
The Wende Museum in Culver City, California has a fascinating collection of Cold War Era ephemera, including political documents, menus, and posters. The museum houses over 2,000 Soviet and Easter Germany posters, and many are from crucial first free elections in the German Democratic Republic a few months after the fall of the Berlin Wall.
Joes Segal, The Wende Museum's Chief Curator, explains the value of ephemera in preserving Cold War history: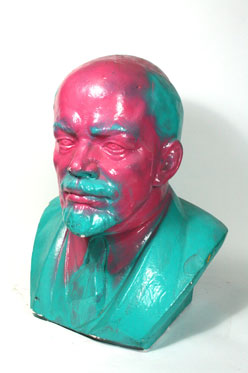 When asked what artifact most embodied the museum, Segal mentioned "Pink Lenin." These Lenin busts were mass-produced in the 1960s and 1970s. In October 1989, this particular bust was spray-painted during "one of the so-called Monday-demonstrations in the city of Leipzig that helped pave the way for the fall of the Berlin Wall a few weeks later (on November 9, 1989)."
This bust is interesting, "not only because of its iconic quality but also because it shows how people with a simple gesture turned a symbol of political control and oppression into something completely different."
While the spray paint may suggest an anti-socialist agenda, Segal thinks it is more about making a point that "socialism should be more fun and more creative."
Here is a handful of notable ephemera from the museum, more of which you can see for yourself (admission is free and open to the public without an appointment on Fridays from 10 am – 5 pm, except on holidays. Guided tours through the galleries as well as the archives, which are otherwise closed to the public, are offered on Fridays at 11:30 am and 2 pm):
Cover of New Year celebration menu. Former East Germany, 1960.
"The 39th Brigade" (Hungary, 1959).
A Congressional fallout shelter medical kit from July 1962.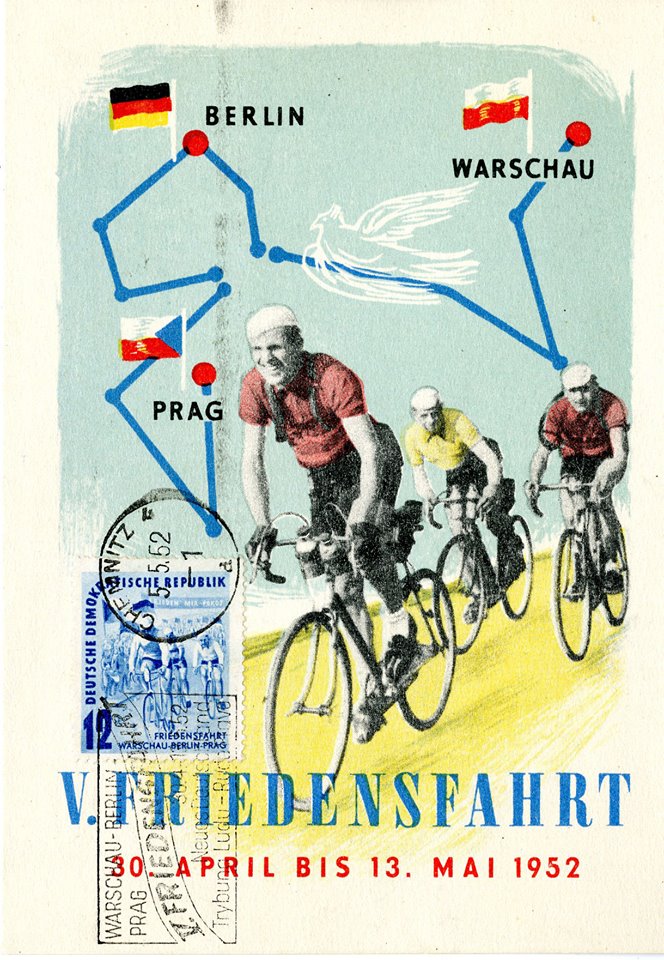 This postcard is from the 5th Peace Race, an annual bike race through the Eastern Bloc to promote peace.