Valentine Party Time – The Gospel According to Dennison's
By John Sayers
This article appeared in the most recent version of the National Valentine Collector's Association periodical titled the "Valentine Writer".
What do you do to celebrate Valentine's Day? Perhaps a romantic candlelit dinner at a cozy local bistro? Is a bouquet of roses part of your day? How about a box of the finest chocolates? Your favorite perfume? Maybe even – a dream of dreams – a piece of fine jewelry?
Figure 1: The front cover of a delightful 1928 magazine by Dennison's
Not according to the Party Magazine published in early 1928 by Dennison's, which many of us think of solely as creators of crepe paper. Just into its second full year of publication, the magazine encompasses "Decorations – Costumes – Refreshments – Games" – in other words, everything that you might need to put on a Valentine's party that transcends mere chocolates and perfume!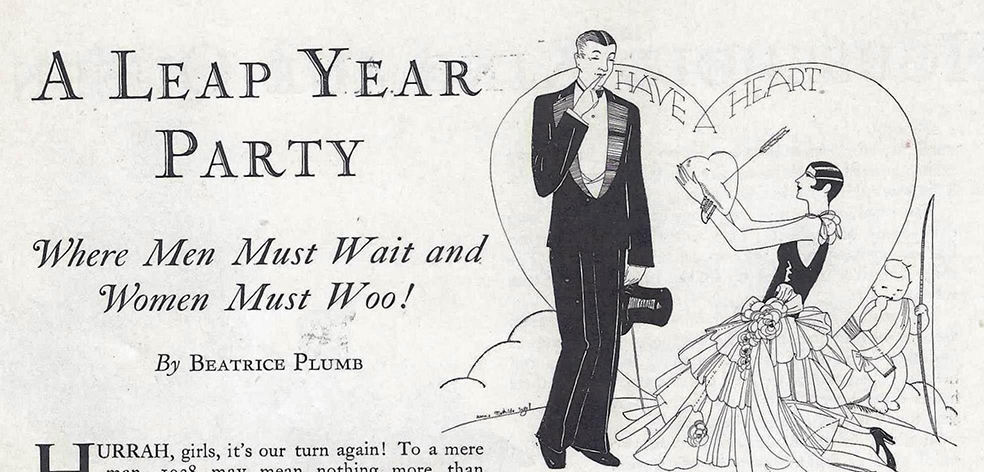 Figure 2: 1928 was a Leap Year – time for a Leap Year Party.
With a knockout drawing on the cover by 'Eggleston' (Figure 1), the magazine promises to provide the recipes for "A St. Valentine Dance"; "A Leap Year Party" (Figure 2 – Yes, 1928 was a leap year – and a Presidential election year, too, with Herbert Hoover squaring off against Al Smith); and a description of "My Most Successful Party" by Mary Brian. Other, lower-profile, articles describe topics such as "Ivory Soap Carving", "Games and Stunts", "Crepe Paper Costumes", steps to take "So We'll Be Invited Again", and even how to host a Valentine shower for a prospective bride. Although 20 cents was a significant amount of money in 1928, the contents dangled the prospect of upward mobility to the socially conscious, and 20 cents was a small price to pay for social success. Let's look at the specific Valentine's Day content to see how that success could be attained.
Figure 3: The wonderful outside back cover of the Dennison's magazine, promotion the gift of chocolates for Valentine's Day.
The outside back cover (Figure 3) advertises "Candy for a Valentine" with a Lonergan color drawing of a handsome, dashing gentleman proffering chocolates in a heart-shaped box to a beautiful woman, sitting in an elegant Victorian-era parlor. This generic industry-sponsored ad is attributed to the National Confectioners Association. Well, we've already suggested chocolates, so what about Dennison's products?
A full-page ad on the inside front cover brings us closer to a Dennison-festooned party. Reminding readers that "A Modern Kodak is Part of the Party" the ad pictures a costumed couple bobbing for an apple suspended on a string. Reminding readers that "Half the fun of the party is living it over in pictures", the black-and-white ad (cameras took black and white photos, so a color ad just wasn't appropriate) gets us to Dennison's and Party Time.
Figure 4: Inside back cover – Dennison's presents many of its decorating gems
The inside back cover (Figure 4 – generally recognized as the third most valuable advertising placement) illustrates a wide range of enticing Valentine products under the heading of "Dennison's Goods for St. Valentine's Day" with a subtitle, "and the Patriotic Holidays"). There is an array of heart-shaped seals, cupid cut-outs, napkins, table covers, crepe paper borders, decorated crepe papers, napkins, and place cards.
Let's look at the articles that tell us how to use these tools to skyrocket to social success, in an era where there was no electronic social network and the only leading-edge communications tool was the telephone. The illustration in the article on "The Valentine Dance" shows how a hall can be decorated to foster a great environment for Valentine's festivities (Figure 5). The author, Dorothy Wright, sets out the rationale for such a dance:
Figure 5: Let the Valentine dance begin – in a hall beautifully decorated with Dennison's products
The facing page illustrates novelties for further decoration; a crepe paper Valentine doll whose body is a bag of confetti [confetti! – so who's cleaning up after this party is over?]; a life-saver doll "that will be welcomed alike by men and girls"; a Valentine clown made of red hearts and white crepe paper; a dainty fan fashioned of paper, wire and ribbon; a flapper doll made of wire and crepe paper to serve as a favor or prize at the Valentine dance; and a cupid cut-out "wearing a diaphanous bow of gauze ribbon and carrying in its quiver a gold arrow numbered for matching partners".
The article is overflowing with ideas for party games and additional decorations. If you have any love of the charms of the Roaring Twenties you can't help but be captivated by the descriptions in this article. I am. If you're enticed by the thought of replicating a Valentine party such as this one, send me an e-mail, and I'll send you a scan of the article!
Figure 6: A Valentine costume lovingly assembled from Dennison's components
In our present era when you go to a dollar store to buy a ready-made costume for a costume party, it's not easy to recognize just how much personal involvement there was in preparing for a party in the 1920s. In an article illustrating "Crepe Paper Costumes – that take less than two hours to make" the author illustrates costumes of Valentine Hearts (Figure 6), Valentine Cupids, a Valentine Clown, and an Old-Fashioned Valentine – as well as the Spirit of St. Louis (remember that Lindbergh's nonstop Transatlantic flight was just the preceding year) and the Stars and Stripes. The drawings look wonderful, but one has to reflect that we may have lost something out of our lives in the intervening 80–plus years. Do we no longer take the time to do special things for our friends – such as spending two hours to construct a Valentine costume?
So you want your friends to ache to be invited back again to parties at your home? The article "So They'll Want to be Invited Again" (Figures 7 and 8) tells you all that you will ever want – or need – to know. Author Katherine D. Bartlett advises you that "Dainty Accessories Will Add to Your Fame as a Charming Hostess". She provides specific information about what you should do for a bridge party:
"St. Valentine's Day suggests a host of the most fitting emblems and colors for a bridge party decoration – red or pink hearts, cupids, red roses, old-fashioned lacy valentines, and bouquets.
"The card tables may each have a cunning fat cupid bearing aloft a numbered valentine. The one that is illustrated is fashioned by cutting out a cupid that is printed on a design of crepe paper, mounting it on cardboard and fastening it to a large red heart with wire."
Figure 7: Some ideas to "…add to Your Fame as a Charming Hostess".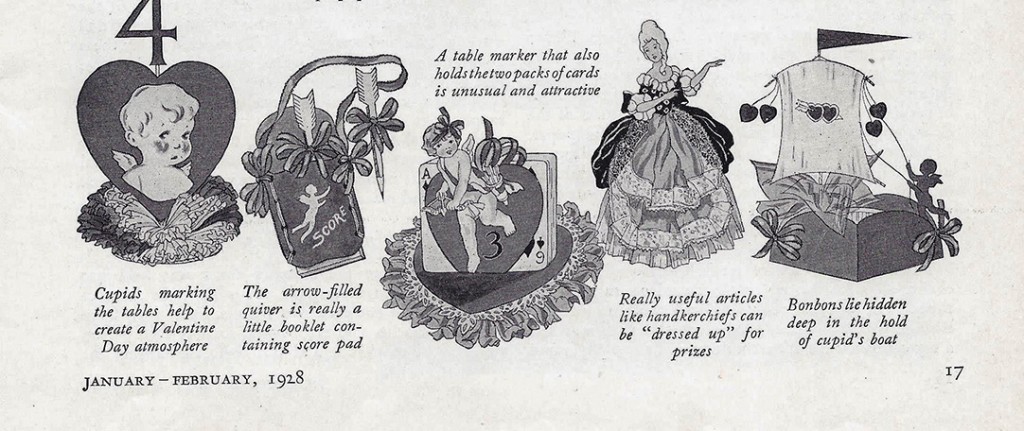 Figure 8: More ideas to build your reputation as a legendary hostess
Have you been to a bridge party recently – or any other party for that matter – where the hostess lavished this much attention on the decorations? At the risk of falling off the proverbial soapbox, I believe that we have become too busy to do special things for our friends. Pity. But this Valentine magazine gem by Dennison's brings us back to a romantic lifestyle, and values which we should seriously consider returning to today.
John G. Sayers is a long-time ephemera collector and an active member of the National Valentine Collectors Association, the Board of the Ephemera Society of America, and the Council of The Ephemera Society (U.K.).