Arabesques and Circle Eights
By Richard Sheaff
Roller skating is a subject which offers 200+ years of ephemera to collect and/or study. The first appearance of skates with wheels is said to have occurred on stage in London in 1743. Over the next 50 years or so, many different sorts of skates were devised, with the activity's popularity really beginning to catch on in the mid-1800s. The first public rink was opened in London in 1857. The card below put out by a skate maker, announces on its back a performance program by skating professionals Girard & Vokes at the Quincy Coliseum on October 20, 1885 . . . along with Mlle. Zetta ("The Bewitching Parisian Artiste"), Prof. Chivers ("Champion Trick, Fast and Fancy Skater"), Prof. Hinds ("America's Bicycle Wizard"), and General Skating by Patrons of the Rink.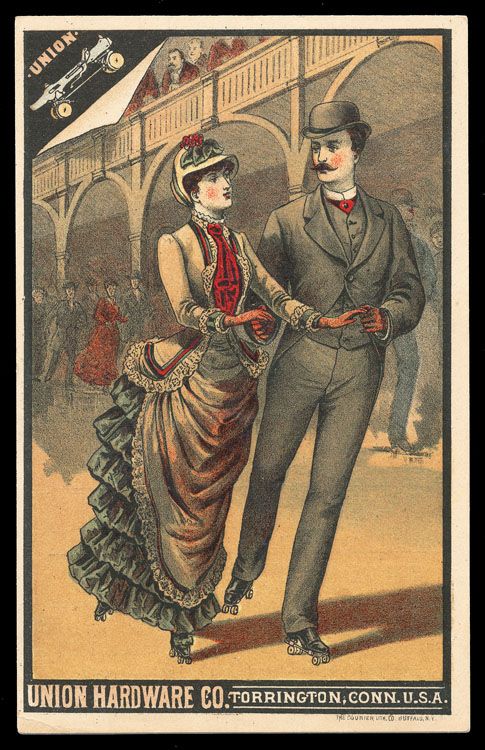 Skate design of all sorts has continued apace right up to the present day.
(above) U.S. circa 1905 (below) Sweden circa 1910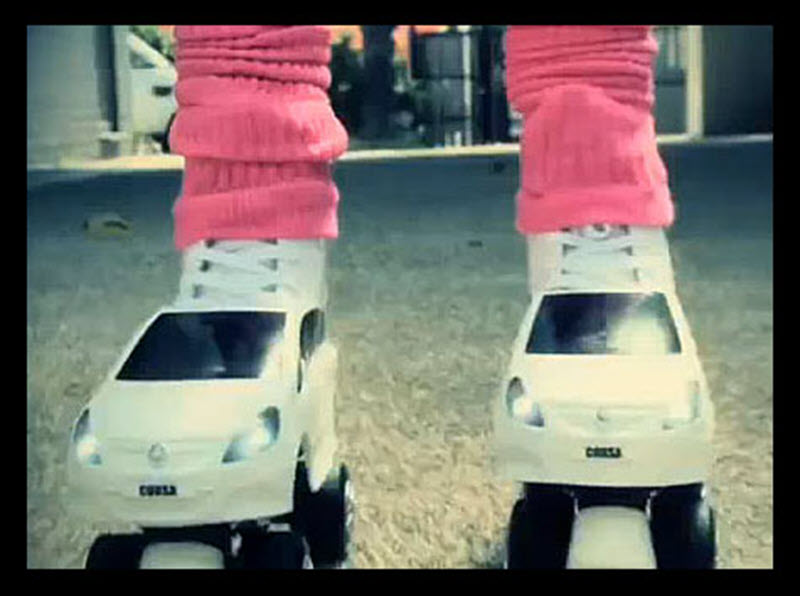 The Chestnut Street Skating Rink at 23rd and Chestnut Streets in Philadelphia (below) was one of the many popular rinks in the city (Image: Library Company of Philadelphia)
The back of the trade card below for the Brockton (Mass) Roller Skating Rink extolls at great length the advantages of indoor roller skating over outdoor ice skating.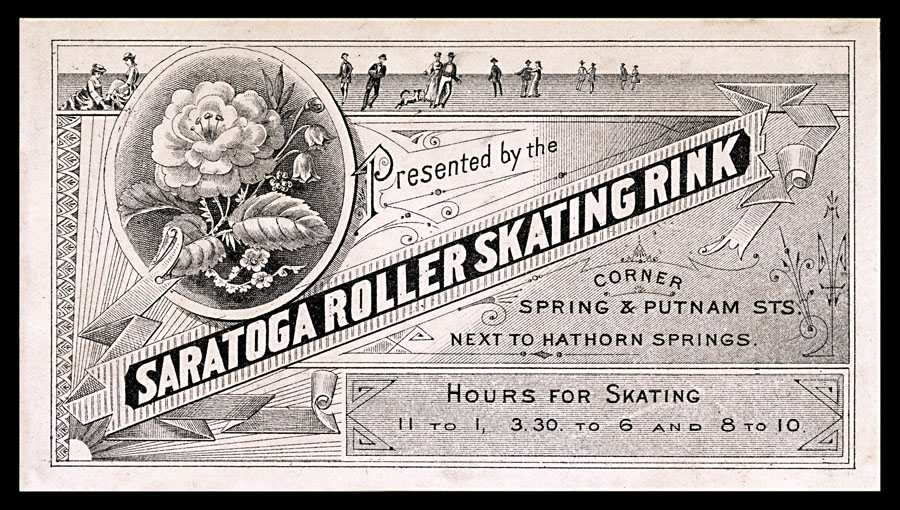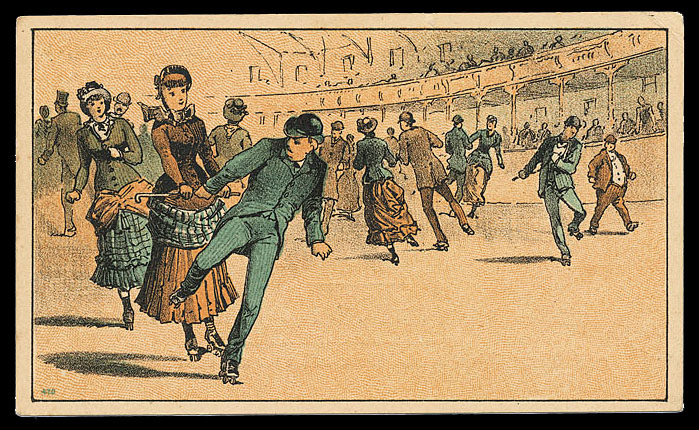 These tickets (below) raise the question: just when did it become universal that pink=female and blue=male?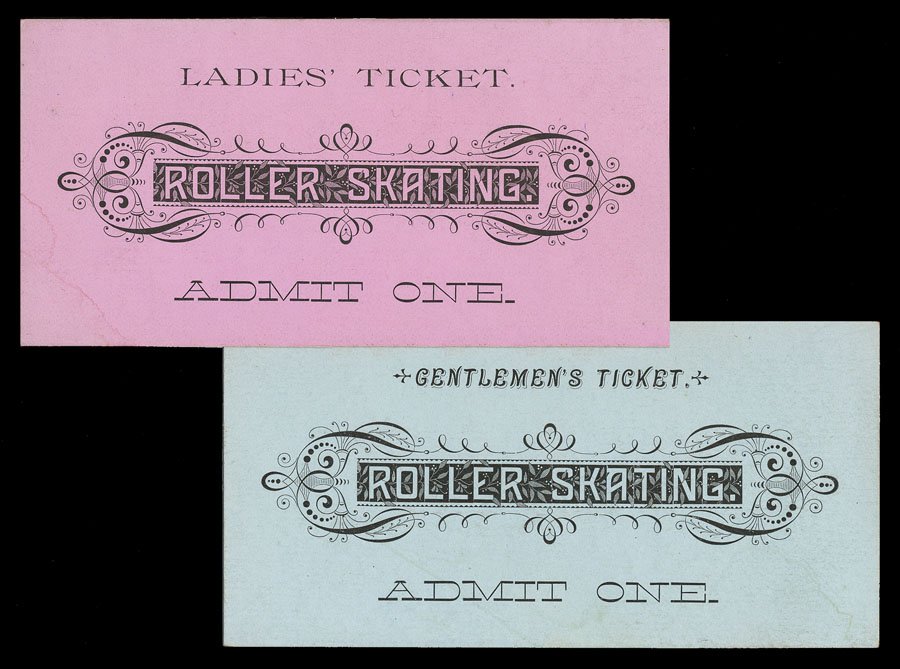 Roller skating was a very popular activity throughout the 1940s, 1950s and 1960s, and remains so today in quite a few places.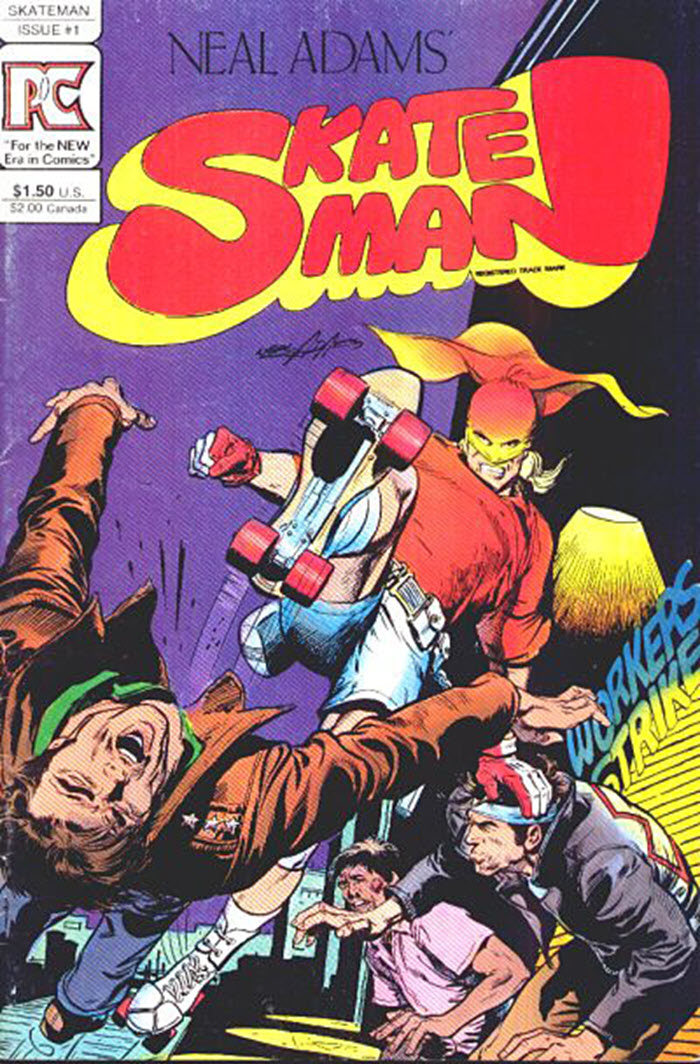 ( ALL IMAGES UNDER COPYRIGHT AND MAY NOT BE USED WITHOUT PERMISSION )