Whale Washing
By Richard Sheaff
Today as I write, this large, reverse-painted-on-glass nineteenth-century advertising sign is to be auctioned by Morphy's. The image of a whale being cleaned by Soapine is one of those truly classic vintage images, and variations on the theme are popular collectibles. (For that matter, any item of 19th-century ephemera featuring a whale is a sought-after collectible.)
Here is a similar large reverse painting Soapine advertising piece, sold by the Julia firm a while back . . .
There also exist several paper wooden box labels, some of which may also have functioned as store signs . . .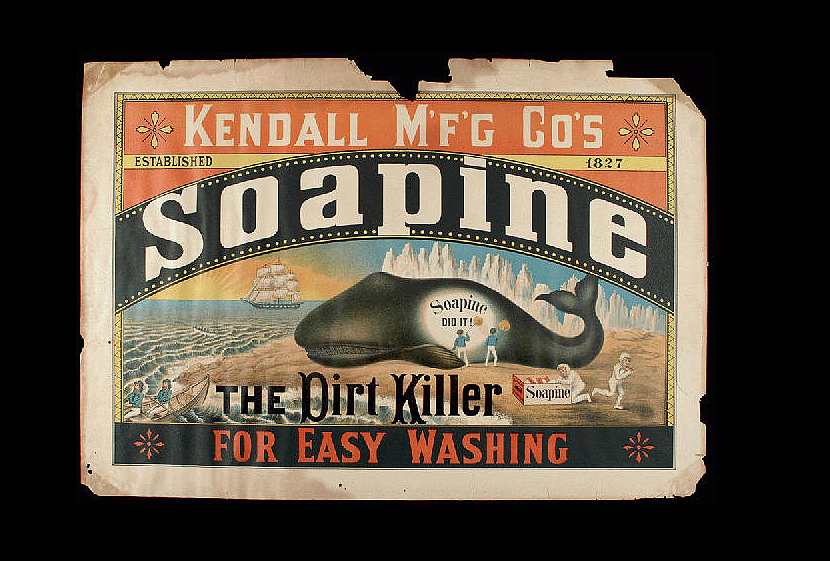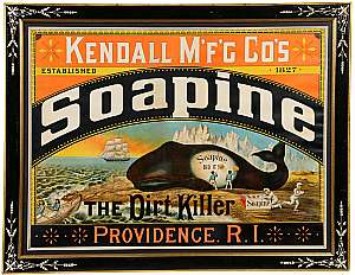 Arguably the most popular Soapine trade card is found in two versions, which are of two slightly different sizes . . .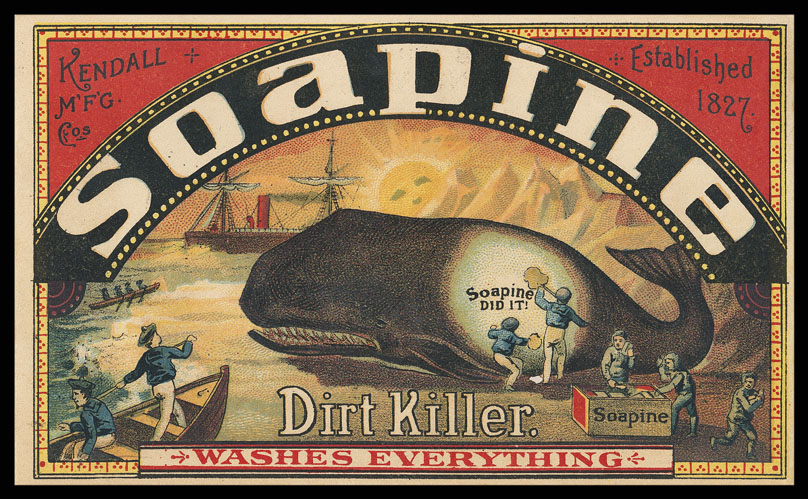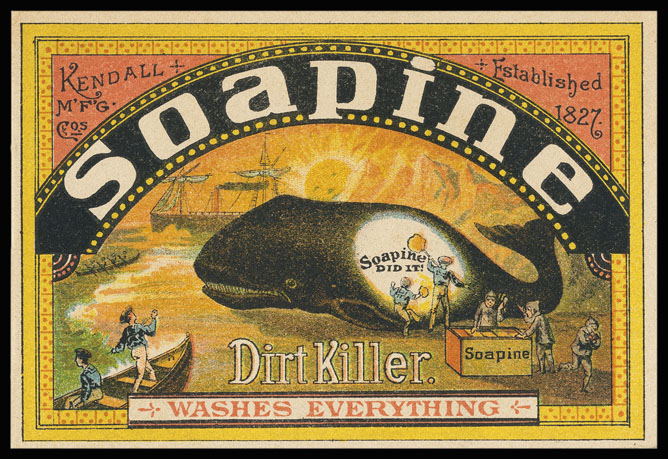 The Soapine product box itself bore the whale-washing image, and the package itself appears on various of the trade cards . . .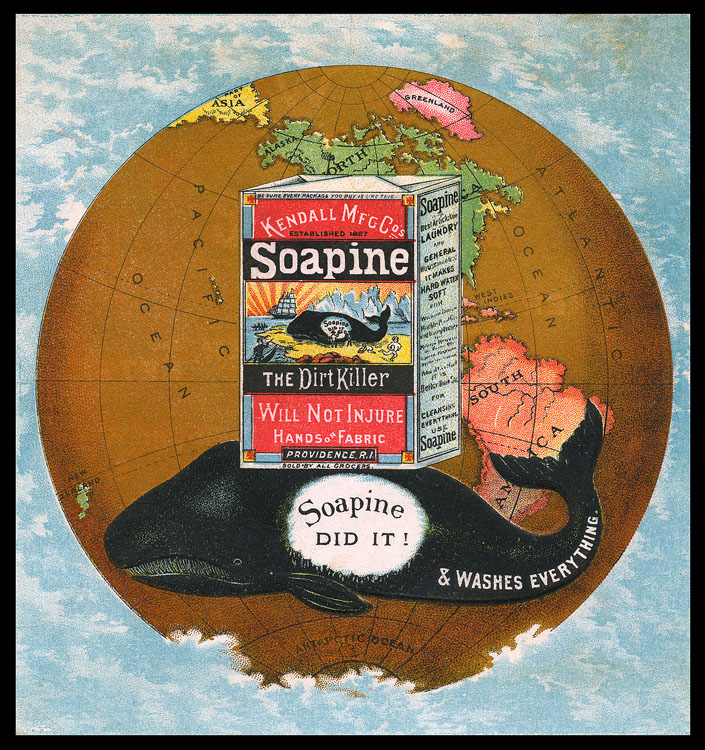 The box's front label design was also adapted into a trade card (actually, several trade cards, as there are a number of slight variations of the same basic design . . .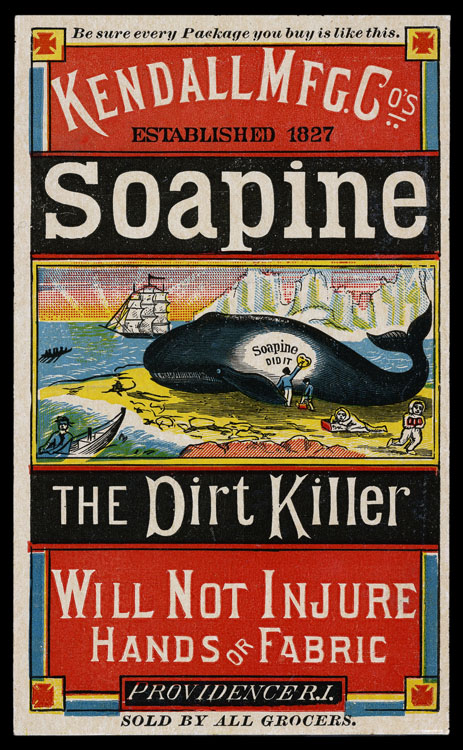 The most scarce Soapine trade card is this large one ( 4 5/8? x 6? ) . . .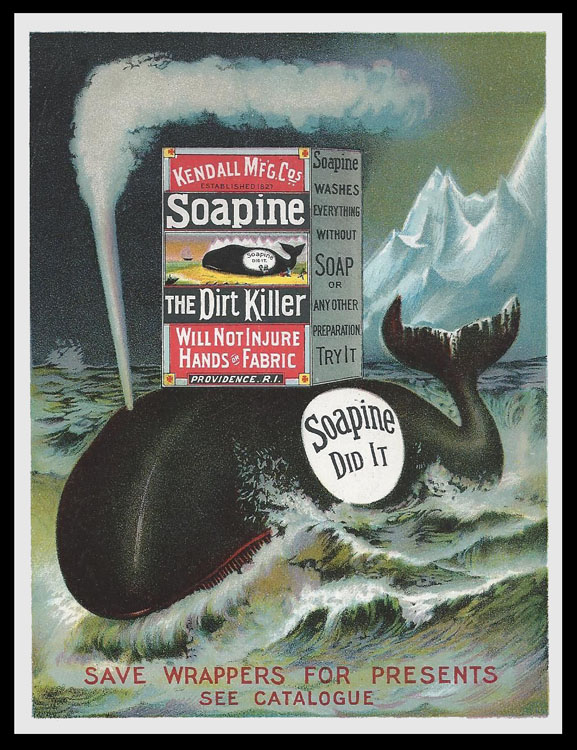 A portion of a paper product wrapper: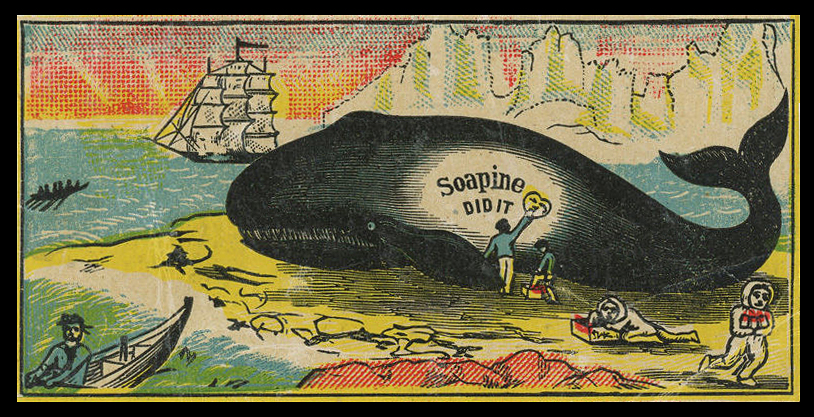 An 1889 Kendall Manufacturing Company Soapine billhead . . .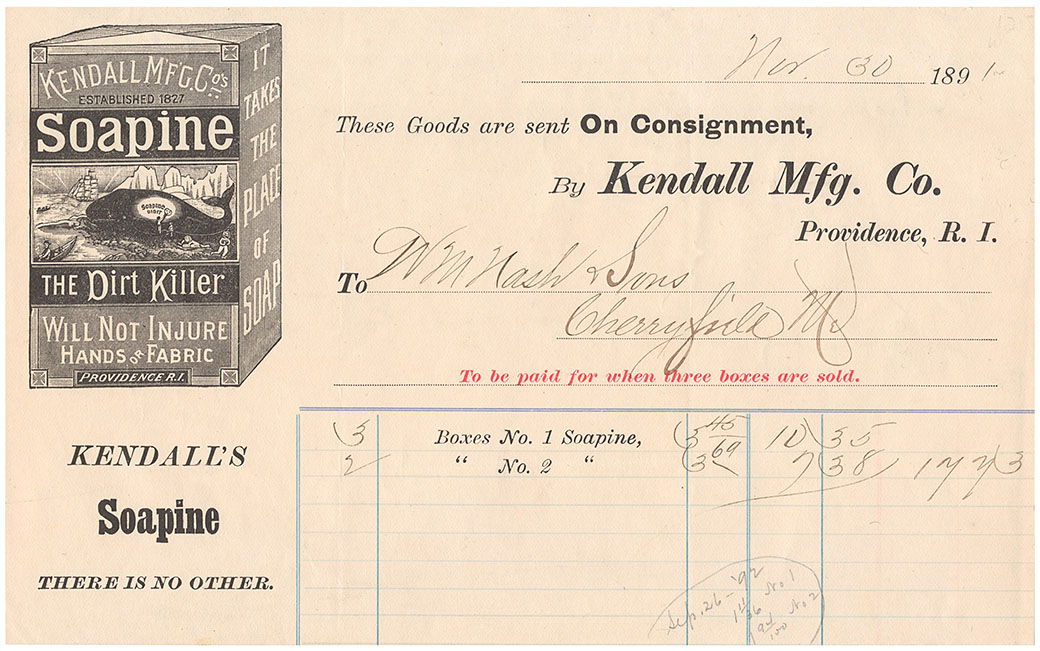 The front cover of a scarce pamphlet about Soapine's premiums offers . . .
A pioneer advertising postcard with a chromo image on the reverse side . . .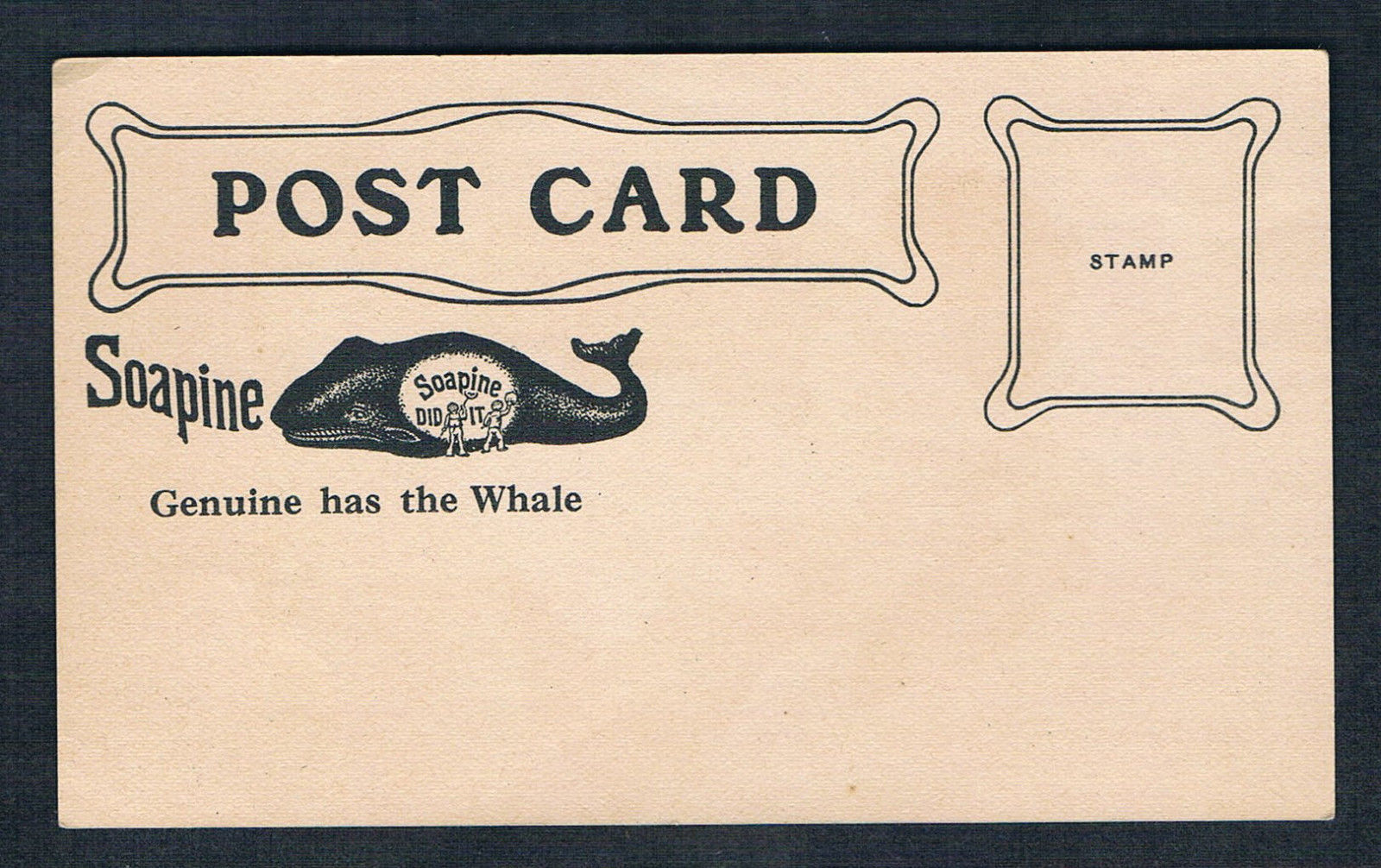 There is also a slew of small Soapine trade cards, many of which feature a "gold" ink background. (Those interested should obtain a copy of Soapine Did It! / An Illustrated History of Kendall's 19th Century Soap Advertising Campaign, by Dave Cheadle and Bill Lee, 2000)
Interestingly, in 2006 the country of Romania issued postal stationery featuring two of these American Soapine advertising trade card images . . .