The Stratoliner
By Richard Sheaff
The Boeing 307 Stratoliner was the first commercial "high-altitude" (20,000 feet), pressurized airplane. Its design was based on the Model 299 B-17 bomber but had an expanded cabin, some 12 feet wide. The Stratoliner's maiden flight took place on December 31, 1938. On March 18, 1939, that same aircraft crashed while demonstrating its capacity to fly with only some of its engines, and all ten people aboard were killed. Following corrective design modifications, the first Stratoliner sold to a customer went to Howard Hughes, who prepared it for an around-the-world flight attempt (which was canceled when Hitler invaded Poland).
Orders for the new 33-passenger plane, dubbed "The Flying Whale", were placed by TWA (Transcontinental & Western Air) and Pan American. Ten were produced before the outbreak of war.
During the war, the Stratoliner was adapted to military transport, especially flying officials back and forth to Europe. Many features of the Stratoliner were incorporated into the WWII version of the B-17 "Flying Fortress" bomber. Before the government stepped in to control the existing Stratoliners, TWA used them to fly its New York—Los Angeles route for about 18 months before their Stratoliners were purchased by the Army Air Force. Pan American Airlines flew between Miami and Latin America and continued to do during the war. One Pan Am plane eventually was sold to the Haitian Air Force, which made it into the Presidential airplane of Francois Papa Doc Duvalier. It later was sold to the Smithsonian Institution, which restored it and now has it on display at its Steven F. Udvar-Hazy Center (see below).
In those early days of commercial aviation, such "high-altitude" flight was a remarkable experience, which Transcontinental marked with Stratoliner Club certificates, coins, and other ephemeral memorabilia . . .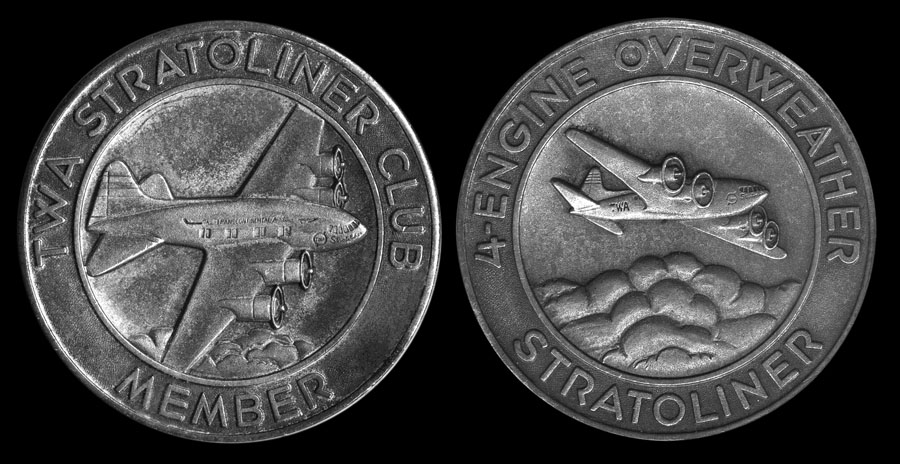 There are many sorts of Stratoliner items that can be collected. Magazine advertisements . . .
A 1940 multi-page offprint promotional booklet from Collier's . . .
Playing cards . . .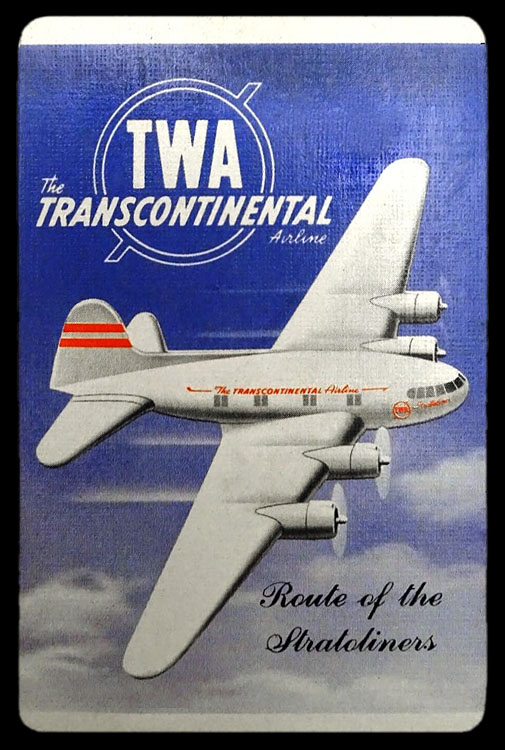 Postcards. . .
Labels . . .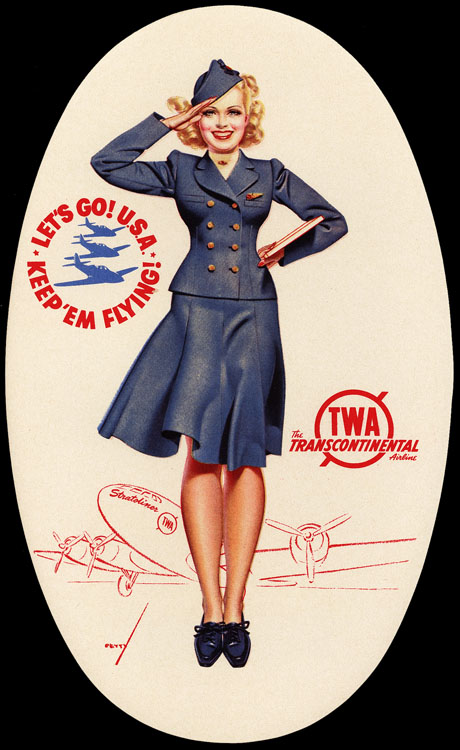 Photographs . . .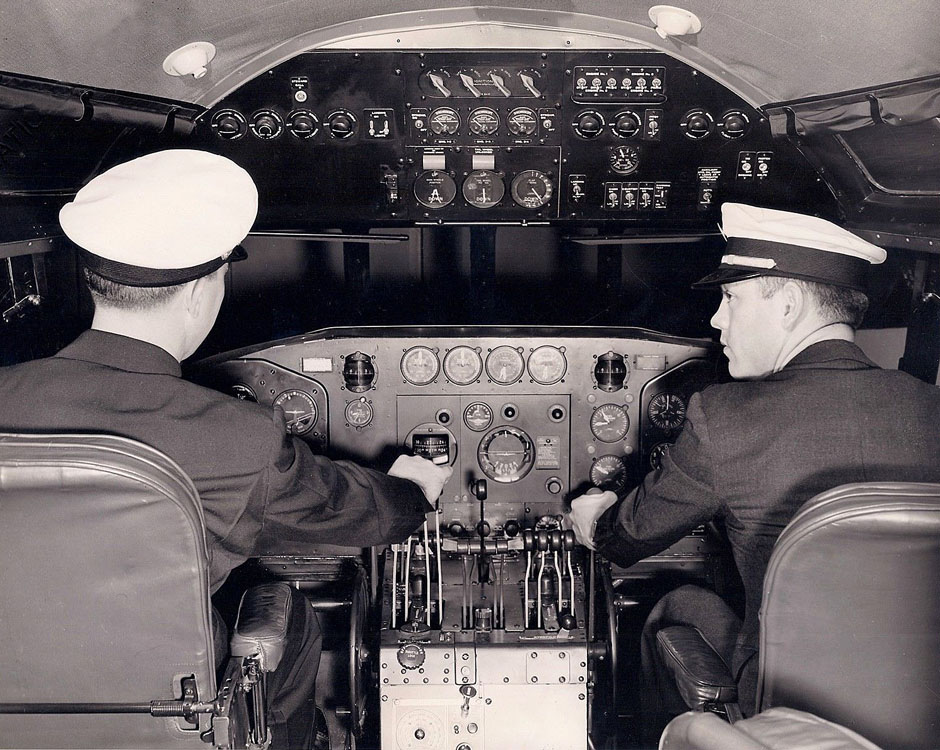 Various model airplanes (the one below recently offered on eBay by a maker in Manila) . . .
This restored Model 307, the only remaining Stratoliner, is on display at the Steven F. Udvar-Hazy Center in Chantilly, VA . . .
As for Howard Hughes, he hired famed designer Raymond Loewy, and converted his plane into his "Flying Penthouse" . . .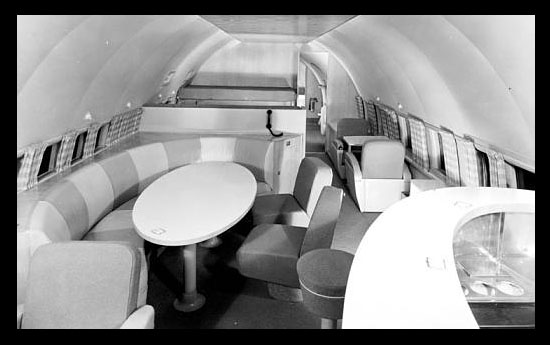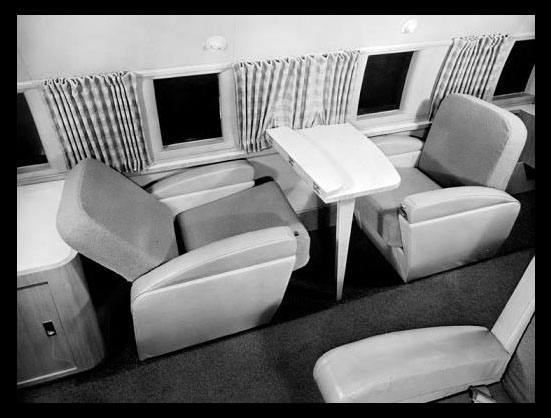 Hughes eventually sold it to a Texan; it later ended up as a Florida houseboat, currently dubbed the Cosmic Muffin . . .