Ephemera Society of America
January 2022 Preview Event
Video Links Below
On Friday, January 21, 2022, two professionals shared their collections as they related to our theme Creating Places and Spaces.
The Speakers: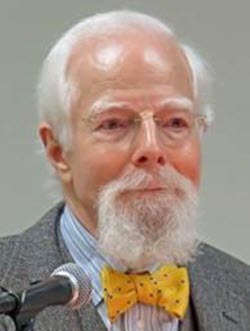 At 2:30 pm Andrew Alpern presented:
The Dakota: The Story of the most famous of New York's apartment houses.
The author of six books on New York's apartment buildings and the way of life they provide, Andrew Alpern shared the floor plans and renderings, promotional materials, period photographs, and other material that unlocked the story behind one of Manhattan's most famous apartment houses.
Link to Andrew Alpern's Presentation
At 3:30 pm Gary Kurutz presented:
Robert B. Woodward and the "Central Park of the Pacific"
Kurutz profiled hotel owner and public benefactor Robert B. Woodward, creator of Woodward Gardens, the "Eden of the West" — a nationally-known cultural center with museums, aquarium, zoo, conservatories, and a music hall that flourished in San Francisco from 1866 to 1892. Woodward also amassed a sizeable collection of rare books and ephemera, now preserved at the California State Library. Gary Kurutz served in leadership positions at that institution, the California Historical Society, and the Henry E. Huntington Library.
Now retired, he has written several books and scores of articles related to Western history.
Link to Gary Kurtz's Presentation
---