Ephemera Society of America
Ephemera 42 Preview
Virtual Fair and Conference
January 21-23, 2022
Ephemera Presentations will be Friday January 21 at 2:30 pm and 3:30 pm (EST)
On Friday, January 21, hop on to Zoom for an entertaining and educational afternoon of ephemera — then enjoy a members-only early admission to a virtual fair organized by Marvin Getman. From 2:30 pm to 4:30 pm, a pair of speakers will whet your appetite with talks exploring our 2022 theme, Creating Places and Spaces. At 4:30 pm (EST), ESA members get first crack at shopping the sale (which opens to the public Saturday at noon and closes at 8pm Sunday).
Meet our Speakers: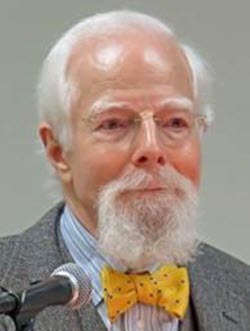 2:30 pm Andrew Alpern, The Dakota: The Story of the most famous of New York's apartment houses.
The author of six books on New York's apartment buildings and the way of life they provide, Andrew Alpern will share the floor plans and renderings, promotional materials, period photographs, and other material that unlocked the story behind one of Manhattan's most famous apartment houses.
3:30 pm Gary Kurutz, Robert B. Woodward and the "Central Park of the Pacific"
Kurutz will profile hotel owner and public benefactor Robert B. Woodward, creator of Woodward Gardens, the "Eden of the West" — a nationally-known cultural center with museums, aquarium, zoo, conservatories, and a music hall that flourished in San Francisco from 1866 to 1892. Woodward also amassed a sizeable collection of rare books and ephemera, now preserved at the California State Library. Gary Kurutz served in leadership positions at that institution, the California Historical Society, and the Henry E. Huntington Library.
Now retired, he has written several books and scores of articles related to Western history.
---
This event is free! Please register here
The ESA is pleased to offer this virtual event for no charge — but that doesn't mean this event or our other engaging programs and publications came together without considerable expense and effort. Months of dedicated work by the Board comes gratis, but your ESA also depends on the generous financial support of its members and guests. Your gift makes a big difference! Please click here to donate as you are able.
Virtual Ephemera Fair
January 22-23, 2022
| | | |
| --- | --- | --- |
| | Marvin Getman's will host another virtual fair sponsored by the Ephemera Society of America — a winter edition — on January 22-23. This special fair event will feature expanded dealer offerings and numerous dealers from throughout the country and internationally. | |
The Fair will begin Saturday, January 22, 2022 at 12:00 PM
and will continue through Sunday, January 23, 2022 until 8:00 PM
Click here for a list of participating exhibitors
You can enter the Fair at this website:
EARLY ADMISSION FOR
Ephemera Society of America MEMBERS ONLY
4:30 PM EST FRIDAY January 21st
A personalized link will be provided to all members in good standing
as we get closer to the event.
Dealer Registration and Uploading will begin on
December 2, 2021.
Visit esa.getmansvirtual.com for further information.