Greetings from "Over There"
By Richard Sheaff
Holiday and other greeting cards in the United States developed throughout the 19th century, but by the first decade of the 20th century, the industry was dominated by postcards designed and printed in Germany. That ended with the outbreak of WWI.
During "The War To End All Wars" (yeah, right), the greeting card industry in the USA began to crank up, especially after America's entry into the war in April 1917. Some greeting cards were provided to the troops by the YMCA (who also provided postcards which soldiers could mail, for free, from Europe after their transport ship from America had safely docked, simply letting folks at home know that they had made the crossing safely. So far, so good.)
In Europe, over time, French card makers made available a range of cards for soldiers to mail home.
While many WWI greeting cards were of single card format or were postcards, cards that folded became increasingly popular during this period.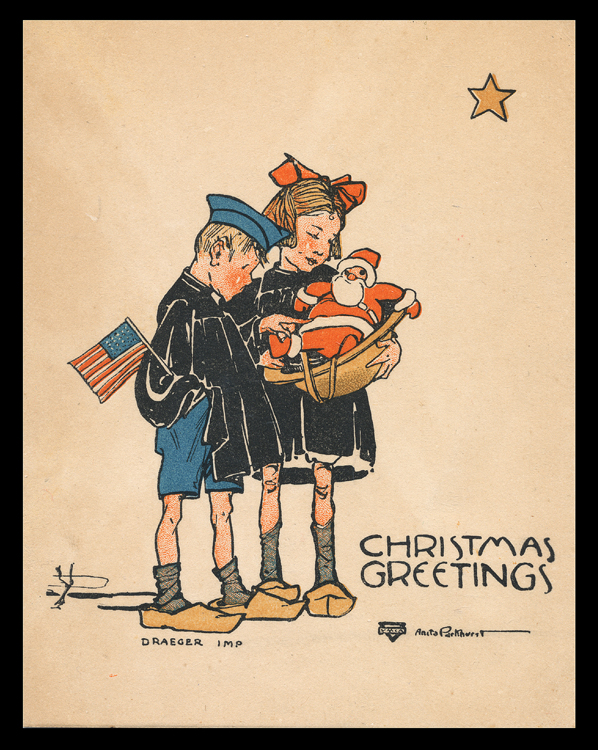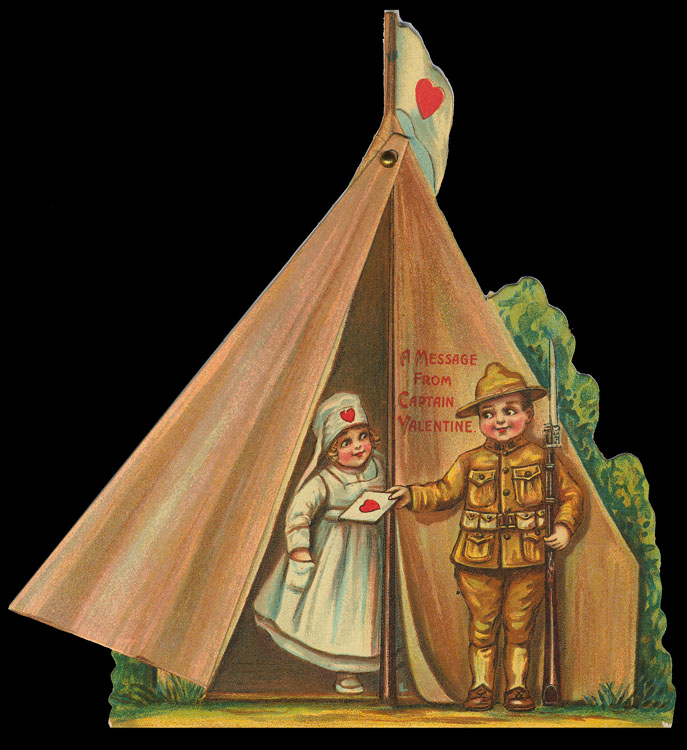 Some cards were created within a military unit, such as this Christmas 1918 black and white card from the 328th Field Artillery. . .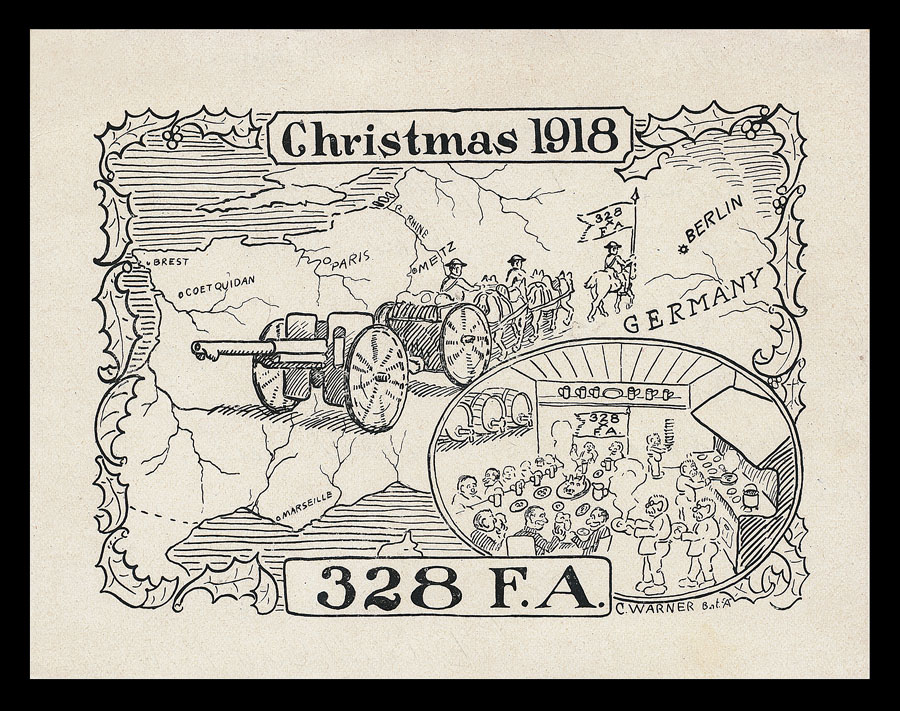 Many soldiers purchased embroidered silk cards, usually very patriotic, made in France and Belgium . . .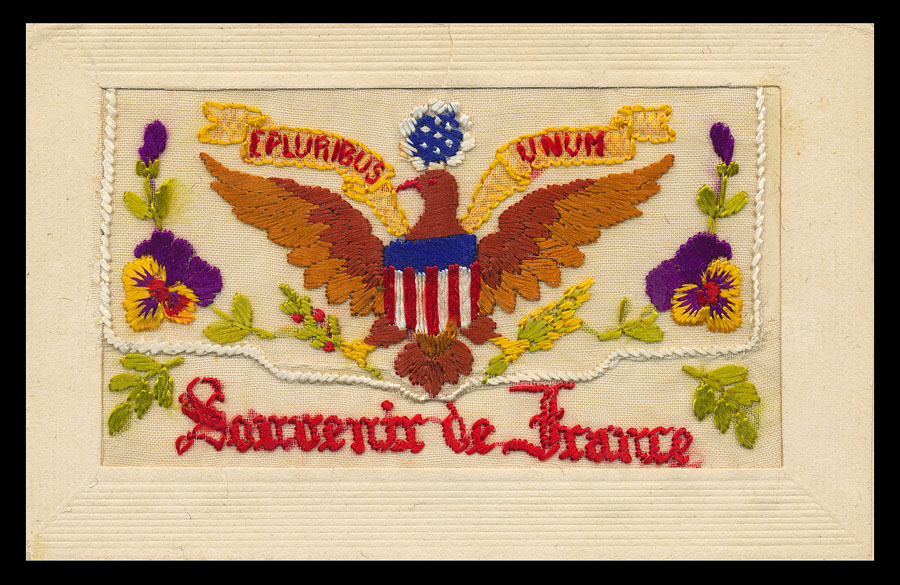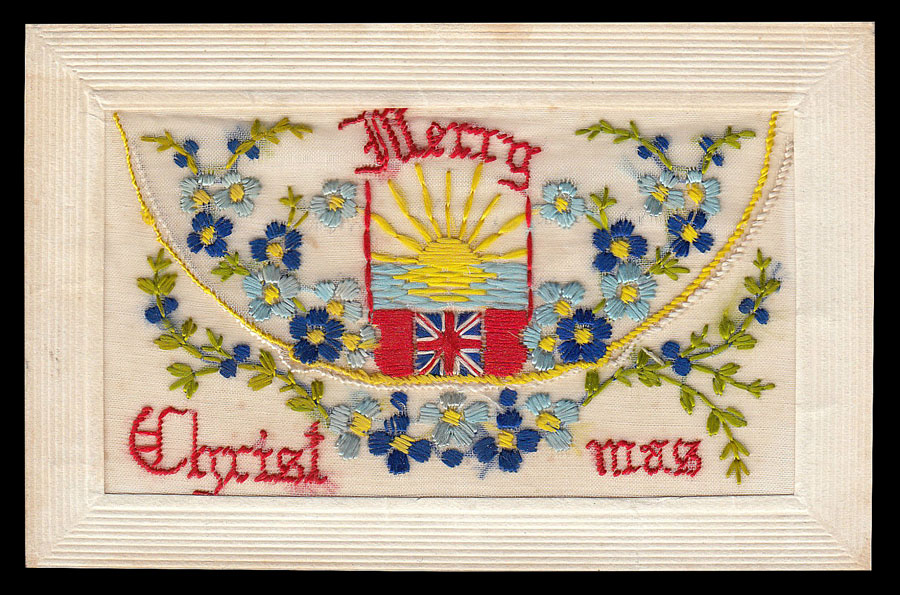 This postcard, mailed in 1919, would seem to be celebrating the Allied victory, by picturing Saint George Slaying the Dragon.