Ephemera 43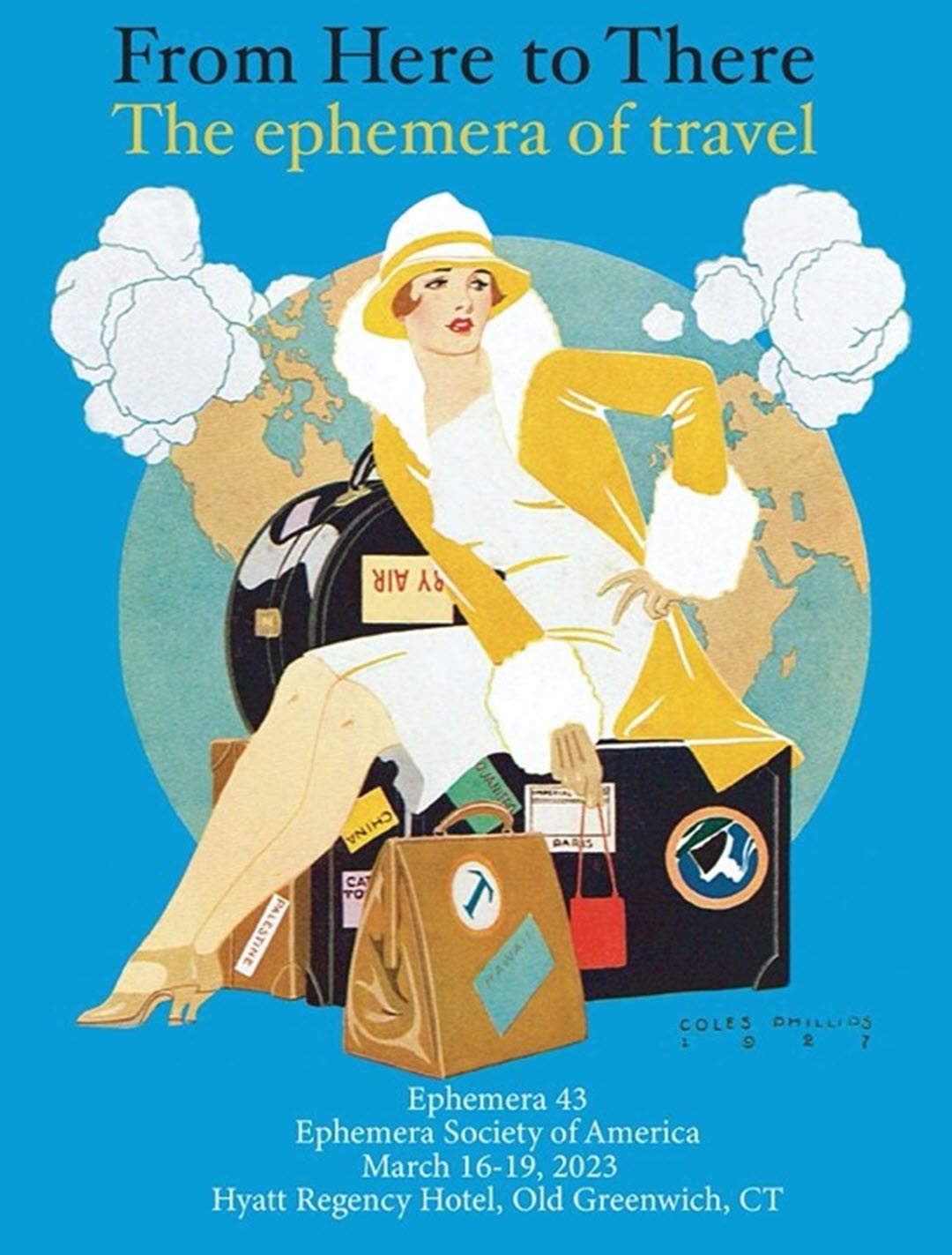 Hyatt Regency Old Greenwich
1800 E Putnam Avenue
Old Greenwich, CT
Saturday, March 18 – 10am – 6pm*
Sunday, March 19 – 11am – 4pm
Follow us on social media for the latest updates!
*ESA members are granted special access at 9 a.m. on Saturday

Registration for the ephemera fair is open to members of the Society. Those interested in learning more about the 2023 fair can email info@rarebooksla.com.
In conjunction with the two-day ephemera fair, the Society is also hosting its annual day-long ephemera conference, which opens on March 17, 2023, with the theme From Here to There: The Ephemera of Travel. For more information about the Ephemera 43 conference, visit Xxxxxxx.
---

The ephemera fair is produced by Rare Books LA, a Southern California-based producer of antiquarian book fairs, which also welcome dealers in ephemera, book arts, maps, and vintage photography. For more information visit www.RareBooksLA.com