Ephemera Society of America
February 2023 Preview Event
Virtual Conference and Fair
February 3-5, 2023
On Friday, February 3rd two presenters focused on our Ephemera 43 theme, From Here to There; The Ephemera of Travel.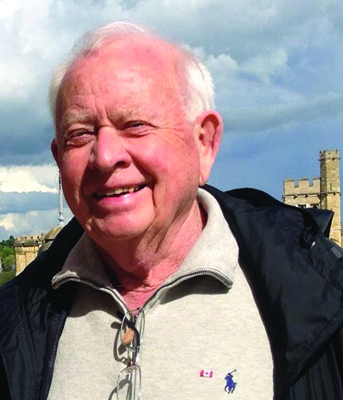 John Sayers:
Link to Presentation
One Hundred Years of Cruises
Passionate long-time collector of ocean liner ephemera John Sayers will steam through the century from 1908 (the genesis of the first World Cruise) to the year 2008 (which saw the Farewell Voyages of the Iconic Queen Elizabeth II). John is the author of Secrets of the Great Ocean Liners. His extensive collection is now housed at Oxford University's Bodleian Library.
Peter Hiller:
Link to Presentation
Paying the Bills – The Ephemeral World of Jo Mora
Joseph Jacinto "Jo" Mora (1876-1947) traveled the world and did it all based on his diverse abilities as an artist and author. In addition to painting, illustrating, sculpting, and writing, he created ephemera to generate income for his family. Peter is the author of The Life and Times of Jo Mora, Iconic Artist of the American West, and the Jo Mora Collection Curator for the Monterey History and Art Association
---