Divers and Sundry
By Richard Sheaff
One of the most appealing things about collecting printed ephemera is that anything and everything can fall into your field of interest, that fascinating and unusual items can appear as if by magic in the most unlikely of places. Here are a few random odds and ends that caught my eye somewhere along the way . . .
I especially like items that incorporate actual white birch bark. Last week, at a local allegedly-antiques group mall I spotted this 1902 menu printed on birch bark in a $6 lot of miscellaneous paper . . .
It is uncommon for us, nowadays, to still be eating a packaged food that has remained unchanged for a century, but shredded wheat is one such. In my family, I learned to eat shredded wheat in a way that—I later learned as an adult—is apparently unusual: with hot milk, butter, salt and pepper. Yum.
Apparently this bride-to-perhaps-be was not exactly madly in love . . .
It strikes me that Roy Lichtenstein had nothing on this ca1880s wood engraver . . .
It is always a great surprise and pleasure to come upon some early piece in an unexpected place. I suspect that I may never see another of these cards with original metal, anthropomorphic bookmarks . . .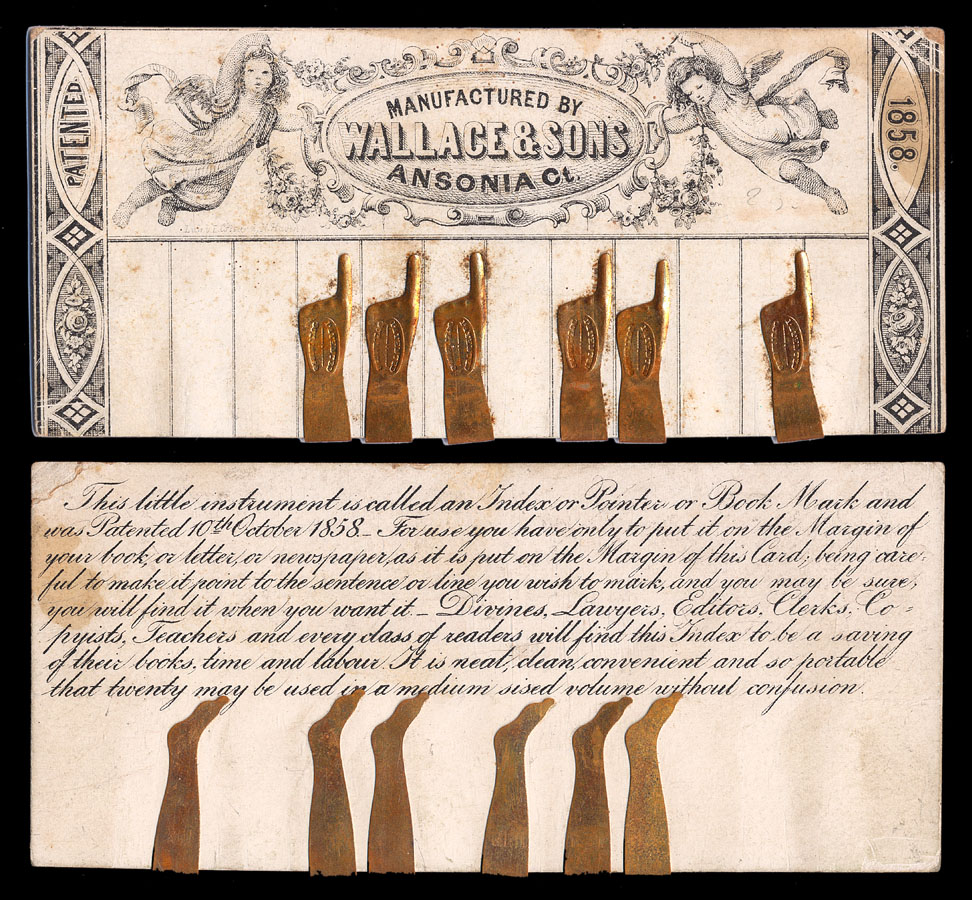 Ronald Reagan and other movie celebrities pushed tobacco cigarettes as a healthy medicine in full-page color ads back in the 1940s and 1950s; Dr. Perrin promoted cubeb smokes as medicine 100 years ago (cubeb is a plant found in Java and Sumatra) . . .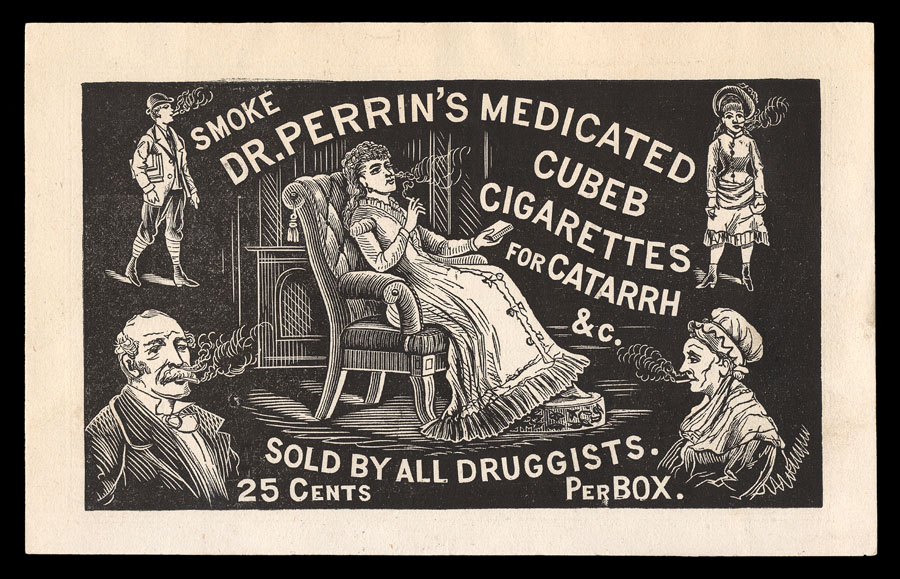 In 1914 this Indianapolis outfit promoted its radium treatments (with "U.S. Government certificates for all radium") with an aluminum business card . . .
Undecided which color you prefer for your new ride? Choose all of the colors available that model year!
This advertising card for underwear came, unusually, with a miniature garment covering it . . .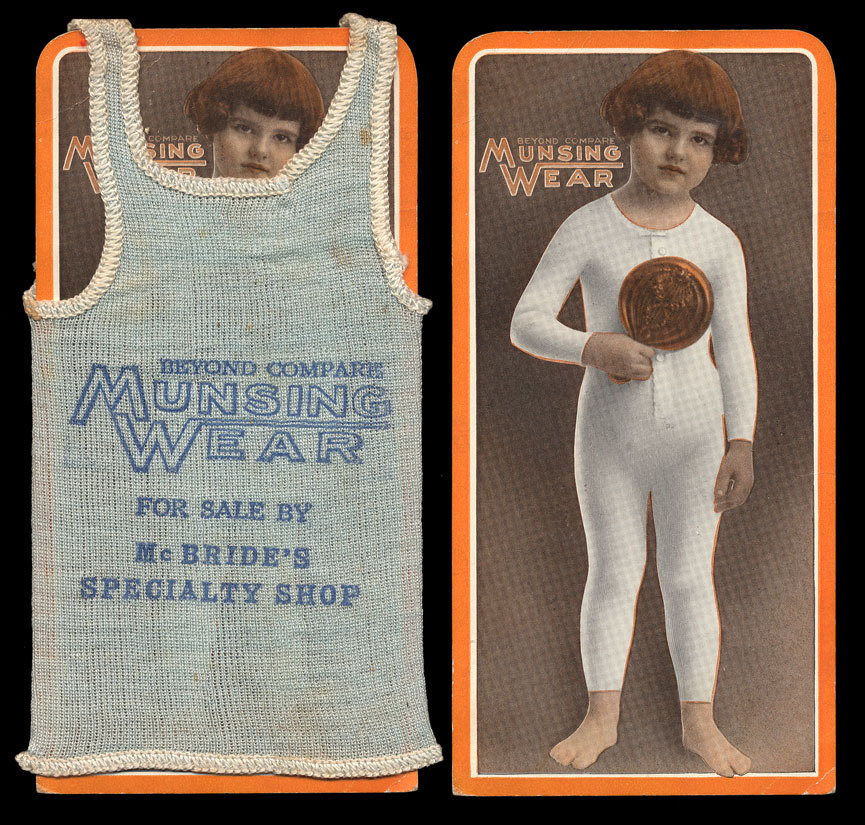 I have a little side collection of 19th-century advertising which alludes to Darwin's On the Origin of Species (first published in 1859) and his theory of evolution . . .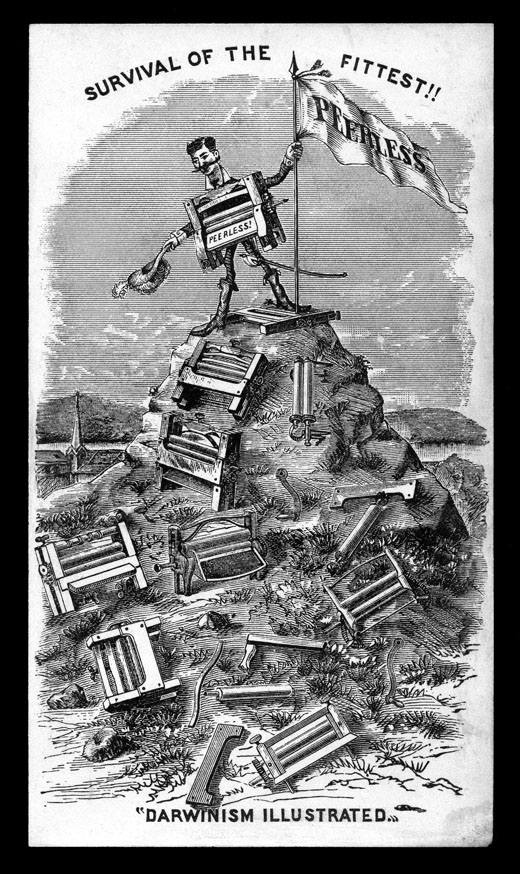 The first time I came across 19th century material promoting the "Piedmont Air Line", I was taken aback . . . the Wright Brothers were still in knee pants! Turns out that this Piedmont Air Line" was a railroad line in Georgia which terminated at the summit of Mt. Airy, where this hotel was awaited . . .
Every once in awhile I come across an interesting temperance item that is a bit unusual in one way or another . . .
Post-WWII exuberance, which resulted in the whole raft of baby boomers (reverse of a business card for a tavern in Mississippi) . . .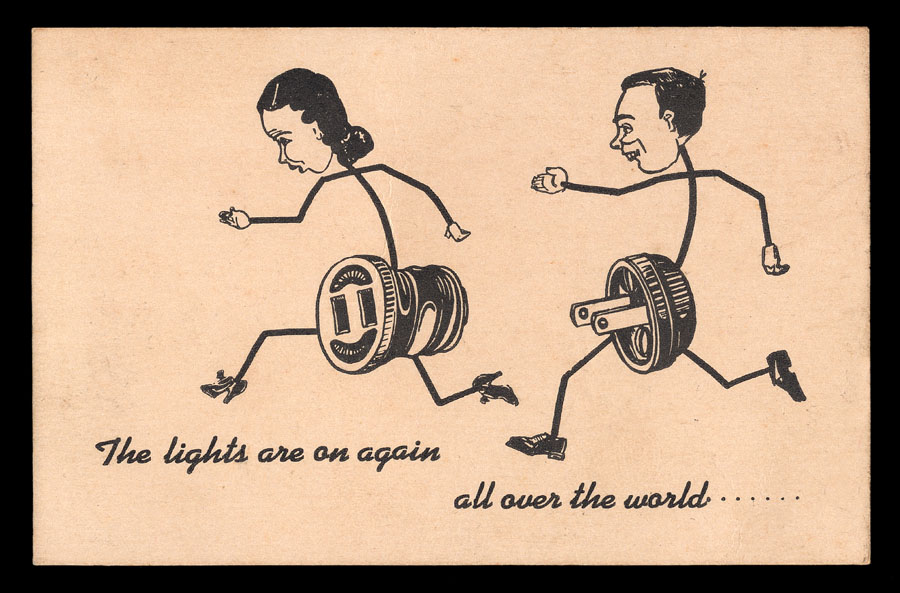 The chosen typeface font for "WIRE WORKS" is just perfect for a firm that makes products made of wire . . .
Earth Times was a happening environmental publication on newsprint back in the heady days of the 1970s; this issue number 2 is dated a week or two after the first Earth Day . . .