A Towering Eyeful
By Richard Sheaff
The Eiffel Tower in Paris celebrated its 125th anniversary in 2014. Built in 1889, the Eiffel Tower served as the entryway arch and, at over 1,000 feet tall, the centerpiece of the 1889 World's Fair. It remains to this day an immensely popular tourist attraction.
The Liebig company put out a wonderful little set of six trade cards which detail the story of a family's trip to the Eiffel Tower, no words needed to fully understand.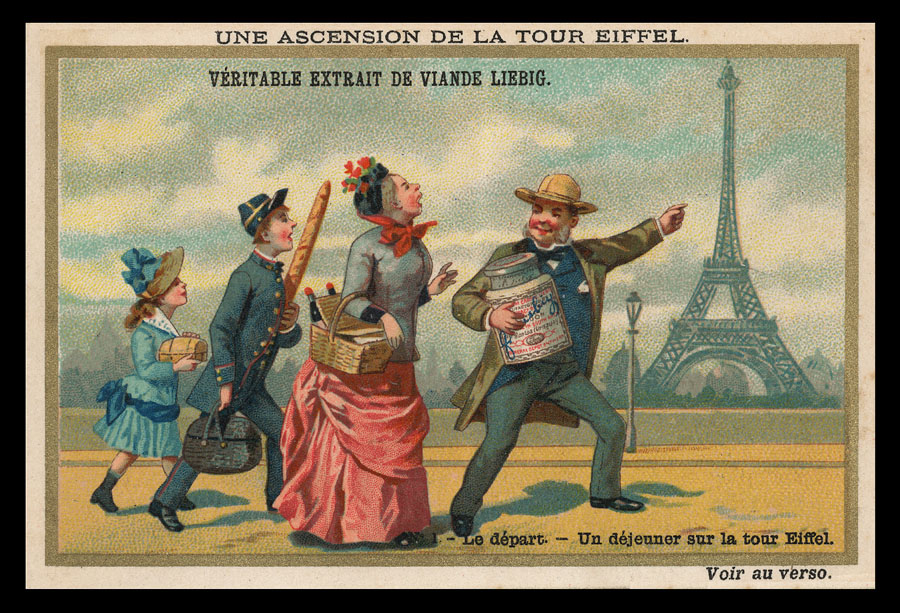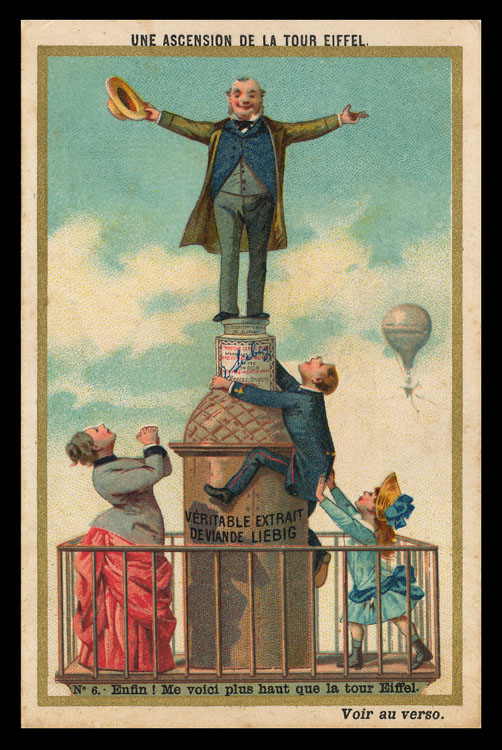 And a period French chocolate trade card . . .