A Double Coincidence of Wants
By Richard Sheaff
From the earliest days of our nation throughout the 19th century and beyond, barter has been a way of life in many times and places, generally when cash money was in short supply. Money was indeed in short supply at many times throughout those decades for a variety of reasons at different times . . . remote locations, hyperinflation, scarcity of paying jobs, periods of economic/financial crisis and the like. Direct trading of goods, that "double coincidence of wants", this-for-that, remains an everyday occurrence throughout the "Third World" today. Wherever there is insufficient cash available, people will swap what they have for what they need. Yet looking to primary source everyday vintage ephemera, I have found that specific references to this very widespread process are surprisingly scarce. A few examples are shown below, and I encourage readers having additional examples to share them!
This 1822 receipt indicated that the majority of the charge for a pair of gravestones was paid "by 4 pork legs weighing 99 lbs" . . .
This Connecticut dry goods dealer encouraged announced that the produce of area farmers would be welcomed in exchange for goods . . .
This grocery store was seeking baskets of eggs as payment . . .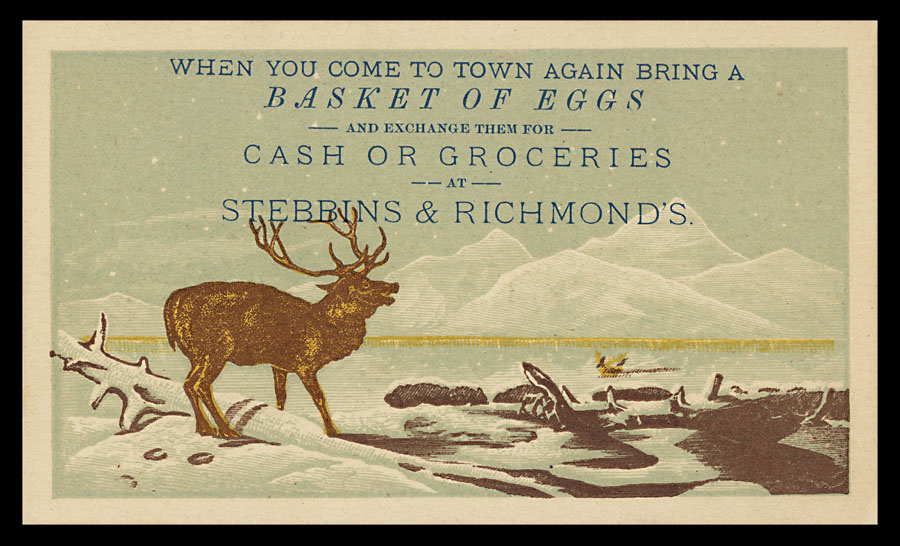 An NH oil lamp store was willing to swap its goods for groceries and produce . . .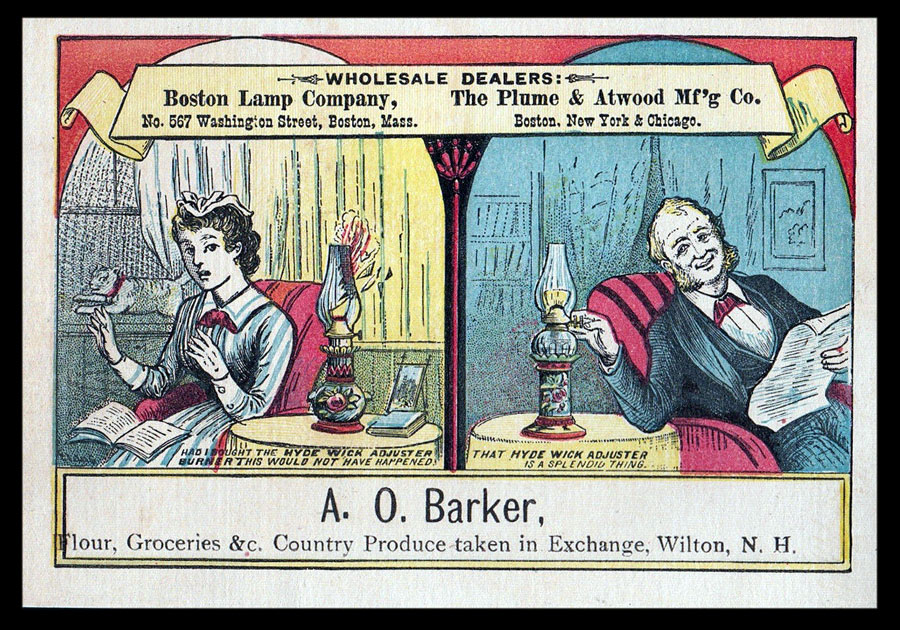 I also have somewhere (cannot lay my hands on it at the moment) a billhead receipt with the notation that the purchases made were granted "Credit by Lumber", wood in exchange for whatever was purchased. When I track it down, I will add it to this post.
(BTW, for anyone interested, I frequently add new "finds" to older posts here on the Ephemera Society website, so it might be worthwhile to re-browse once in a while. I am about to add something to an older post about Soapine whale cards in a few moments today.)